Jake DeBrusk On Contract: 'I'm Hoping To Stay'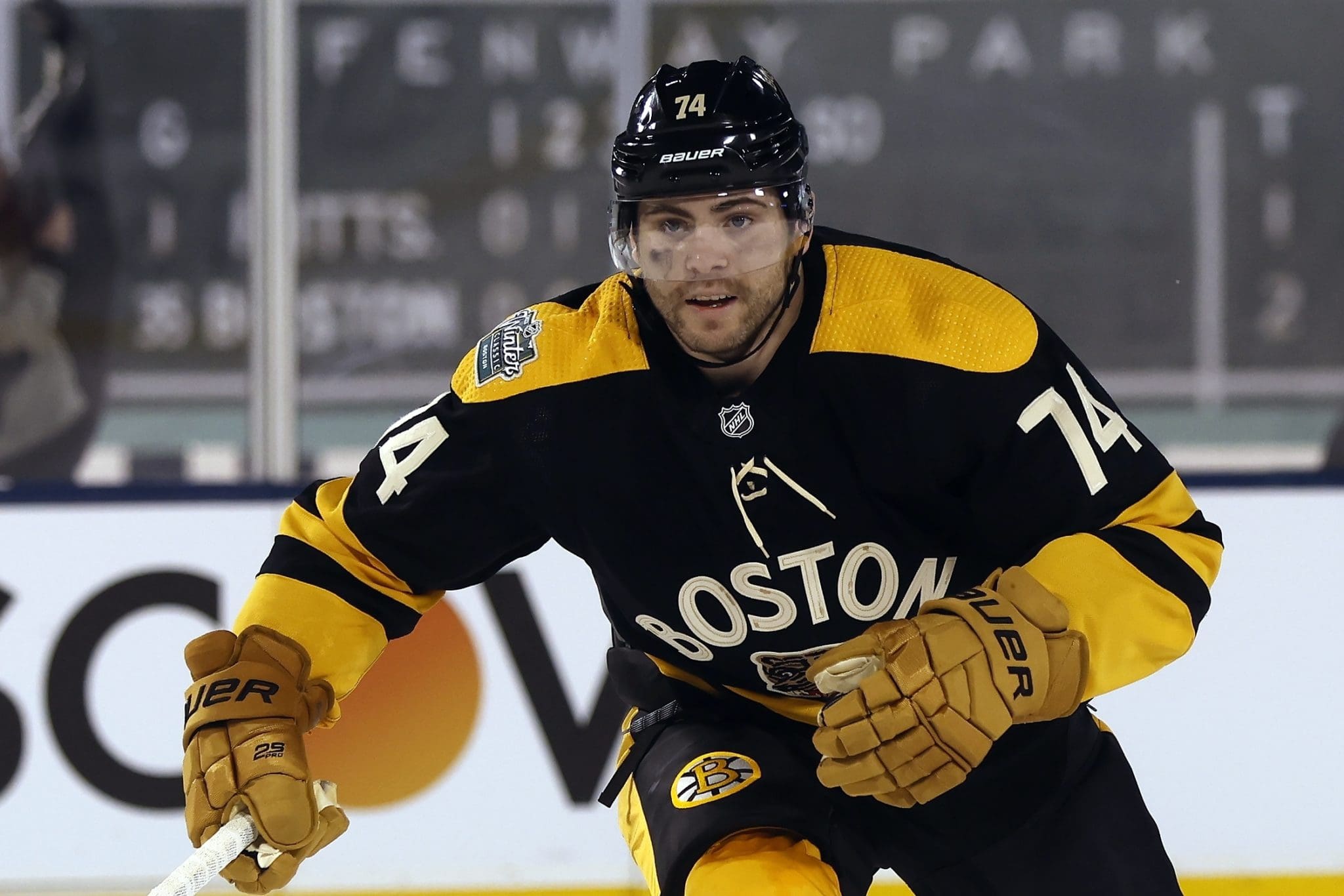 In his first public comments since early May, Boston Bruins winger Jake DeBrusk made it clear how he hopes contract talks with the Bruins go.
"I'm hoping to stay [with the Boston Bruins]. It's the only team that I know and the team that I grew up with," DeBrusk told NHL.com at the Perry Pearn 3 vs. 3 Hockey Camp this past Tuesday. "Hopefully, it goes in that direction, and we'll see how it goes. That's why I have an agent (Rick Valette), and I told him I wanted to stay out of this one, and in time, it'll be nice when it all gets done."
Jake DeBrusk is entering the final season of a two-year contract that carried a $4 million salary cap hit and can become an unrestricted free agent next July 1. The 6-foot, 188-pound, winger is also coming off a career season in which he scored 27 goals and had 23 assists in 64 games. He's already focused on having an even better season in 2023-24 and isn't about to let contract talks derail that. DeBrusk is on his third contract with the Bruins and those experiences are helping him now.
"It's not my first time going through this. It's my third time my contract is up with them," DeBrusk pointed out. "I kind of know what to expect, although it's a little bit different with now being a UFA. I'm not too focused on that. I've kind of tested the waters before, and I'm just going to focus on hockey."
The 26-year-old Boston Bruins winger is poised to hit the 30-goal plateau and more this coming season after having that mission get interrupted last season.
"Last year when I got injured in the Winter Classic, I was just really starting to come into my game, so it made me a little bit angry because I thought I was going to go on kind of a heater there, which probably would have ended up being 30 or 35 (goals)," DeBrusk said. "But it's easy to say that, and everyone starts at zero, and you go from there. If I stay healthy, I think I can score 30 this season. I've knocked on the door twice with 27 (also in 2018-19), and I have 25 in there as well (in 2021-22). I think if I stay healthy, that's obviously the goal, to finally get to that 30 mark."
Boston Bruins general manager Don Sweeney is expected to have upwards of $28.5 million in salary cap space after the upcoming season. However, Sweeney could also still need to shore up his top 2 center slots if Pavel Zacha and Charlie Coyle don't work out. If the feeling is mutual on his end and he wants to extend DeBrusk, he's likely looking at a new contract similar to the eight-year, $52 million ($6.5M AAV), contract the Tampa Bay Lightning signed Brandon Hagel to last week.