NHL Scout: 'Everyone Will Be Watching DeBrusk'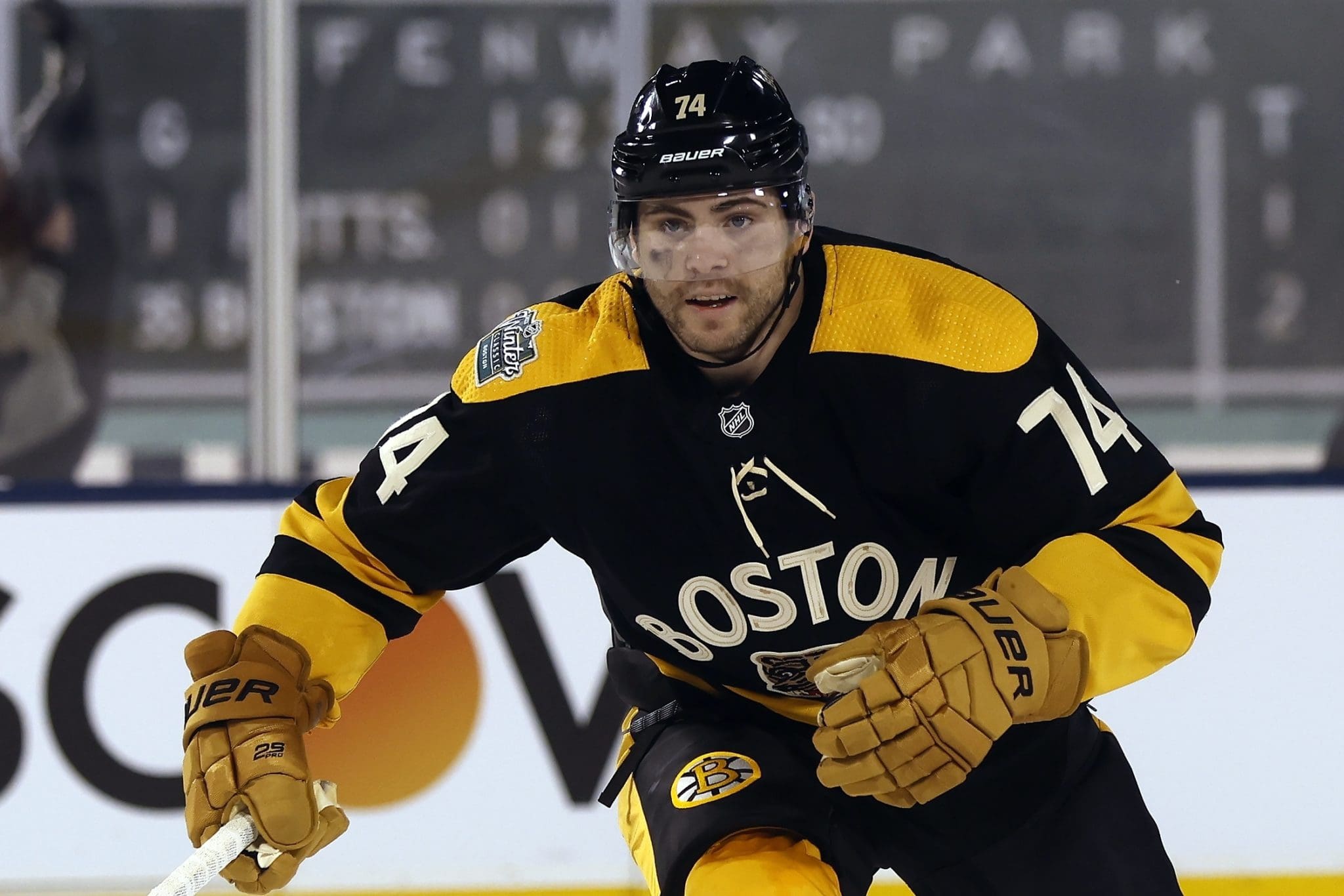 Is Boston Bruins winger Jake DeBrusk part of the team's roster plans past this upcoming season?
If he is, and they haven't already, they may want to start up talks on a contract extension for DeBrusk, who can become an unrestricted free agent on July 1, 2024.
"Everyone is going to be watching DeBrusk," an NHL pro scout told Boston Hockey Now on Wednesday. "The Bruins need to know where they stand with him soon if they don't already. If they're going to enter the season without an extension, there needs to be some sort of mutual understanding because I think teams will line up for him next July."
Jake DeBrusk, 26, is coming off two straight seasons of hitting the 25-goal plateau with 25 lamplighters in 77 games of the 2021-22 regular season, and then 27 in 64 games this past season. That's the second time DeBrusk has scored 27 goals in a season, with the first coming in 2018-19 when he played a key role in the Boston Bruins reaching Game 7 of the 2019 Stanley Cup Final.
According to this scout, the Stanley Cup playoffs are one of the reasons plenty of his NHL pro scout brethren have Jake DeBrusk circled as a potential 2024 NHL free agent target, or even a 2024 NHL Trade Deadline target should the Boston Bruins falter this coming season.
"That kid is clutch," the scout said.
DeBrusk had four goals and two assists while playing in all seven games of the Bruins' stunning loss to the Florida Panthers in the opening round of the 2023 Stanley Cup Playoffs. Since scoring six goals to go with two assists in his first 12 playoff games, DeBrusk has 16 goals and 12 assists in 61 playoff games.
DeBrusk is entering the final season of a two-year, $8 million contract he ironically signed at the 2022 NHL Trade Deadline when the hockey world thought the 14th overall pick from the 2015 NHL Entry Draft would be traded.
"For sure. It was obviously a crazy year ago at this point in time and even before that. I did feel lucky," DeBrusk replied on May 2 when asked how happy he was that he was never traded. "I felt lucky to be here every day, even just with the start that we had as a group. With the guys in this locker room, it just felt special, and I tried to take every moment I could of any day that I was here, and I was just really grateful for the opportunity."
The Boston Bruins are currently in salary cap hell, with $5.4 million to still sign both goalie Jeremy Swayman and forward Trent Frederic. That is very likely the priority for general manager Don Sweeney right now. Still, if he is as grateful as DeBrusk, there needs to be an open line of communication between him and DeBrusk's agent Rick Valette heading into this season. This does not need to become a distraction for all involved.