Murphy: Another Salary Cap Dump Coming For Bruins?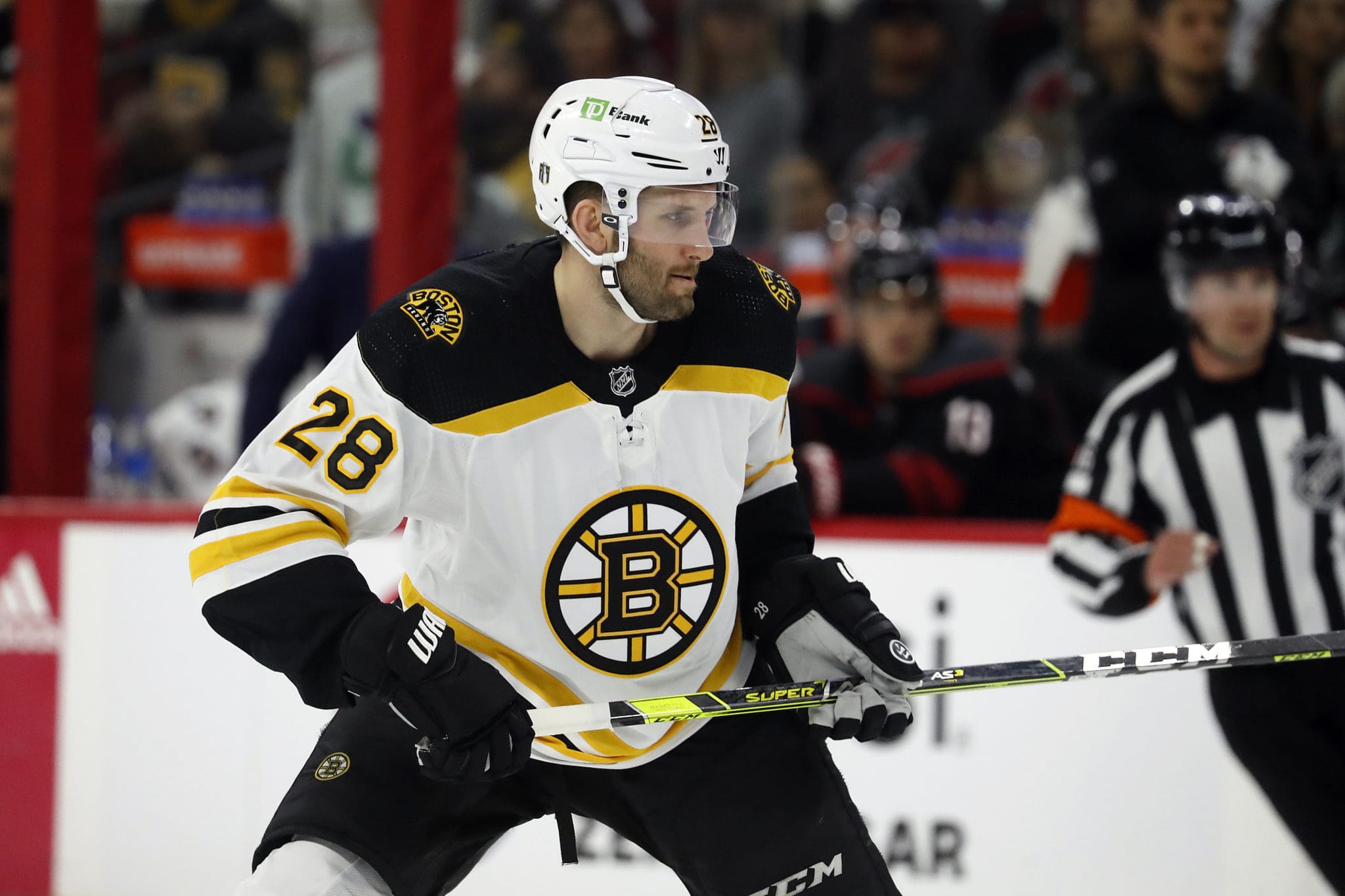 Could another salary cap space-clearing trade be coming for the Boston Bruins soon?
According to Puckpedia, the Boston Bruins now have $5.4 million in salary cap space after signing three more restricted free agents to one-year, two-way contracts, each carrying a $775,000 cap hit on Monday. The Bruins still have two restricted free agents left to sign in goalie Jeremy Swayman and forward Trent Frederic. Swayman's arbitration hearing is set for July 30, and Frederic's is slated for August 1.
Both players are due for significant raises after posting career-best stats last season. Before the July 1 start of NHL free agency, AFP Analytics had Frederic projected to earn a three-year, $6.8 million contract with a $2.2 million cap hit. They also had Swayman projected to earn a two-year $7.5 million contract that would carry a $3.7 million cap hit. For those projections to become a reality, the Boston Bruins would now need to make a trade, or even two trades, to free up the necessary cap space. Even if those projections aren't correct, Bruins general manager Don Sweeney could sign both Swayman and Frederic at a combined cap hit under the $5.4 million in cap space he has to work with, but he'd be cutting it close.
We had a full 23 players on the Projected Roster. We've updated to have 2 of those starting in the minors, making room to then add Swayman and Frederic and still be at 23.

With that update, we have $5.4M in Projected Cap Spacehttps://t.co/JRqxO7qTIZ

— PuckPedia (@PuckPedia) July 18, 2023
Heading into and for the first two months of the offseason, goalie Linus Ullmark (two years left with a $5 million cap hit), defensemen Matt Grzelcyk (one year left with a $4.2 million cap hit, and Derek Forbort (one year left, $3 million cap hit), and winger Taylor Hall were rumored as potential salary cap casualties. On June 26, that became a reality for Hall, as he and the free agent signing rights to winger Nick Foligno were traded to the Chicago Blackhawks for defensemen Ian Mitchell and Alec Regula. Since then, Sweeney has indicated to the media that Ullmark and Grzelcyk are sticking around, and anything indicating otherwise is a rumor.
"I didn't start any rumors. So, you want to ask me where they came from?" Sweeney replied, seemingly exasperated when asked about the Matt Grzlecyk trade rumors on July 1. "You want to look in the mirror? Maybe you guys started them, you know, is it hypothetical that they're having conversations about players, our lineup? No. It's a fact, and there's no question that I'm never going to discuss whether or not a team has called me. That's just the job. It doesn't matter who it is. That's disrespectful to a player, from my point of view, being a former player.
So, in that case, we know that Matt can play with Charlie McAvoy in a top-player role and play well. We split around the lineup. How we were composing our lineup, and how we made some decisions at the moment. Yeah, he was in and out a lot. Orlov was a really good player and I wish him luck in Carolina, but Matt is a hockey player, you know, and we feel, as I referenced earlier, he plays a big part of a lot of success in the regular season, and he will be a lot of success going forward and is very comfortable within our lineup."
So if Sweeney plans to keep Grzelcyk and Ullmark, that seemingly leaves Forbort as the likely trade bait to give the Boston Bruins another $3 million in salary cap space. The question is: What is the NHL trade market for a 31-year-old, third-pairing defenseman who has had his share of injury issues in two of the last three seasons?
There has been minimal NHL trade chatter since the first few days of NHL free agency, and besides the constant Erik Karlsson trade rumors, it will likely stay that way until things get closer to training camp. However, regarding the Boston Bruins, that could change as it gets closer to Swayman's and Frederic's arbitration hearings. There's a solid chance Sweeney will be forced to trade Forbort or another contract to accommodate new contracts for his final two restricted free agents.