Did DeBrusk Suffer Leg Injury While Playing Classic Hero?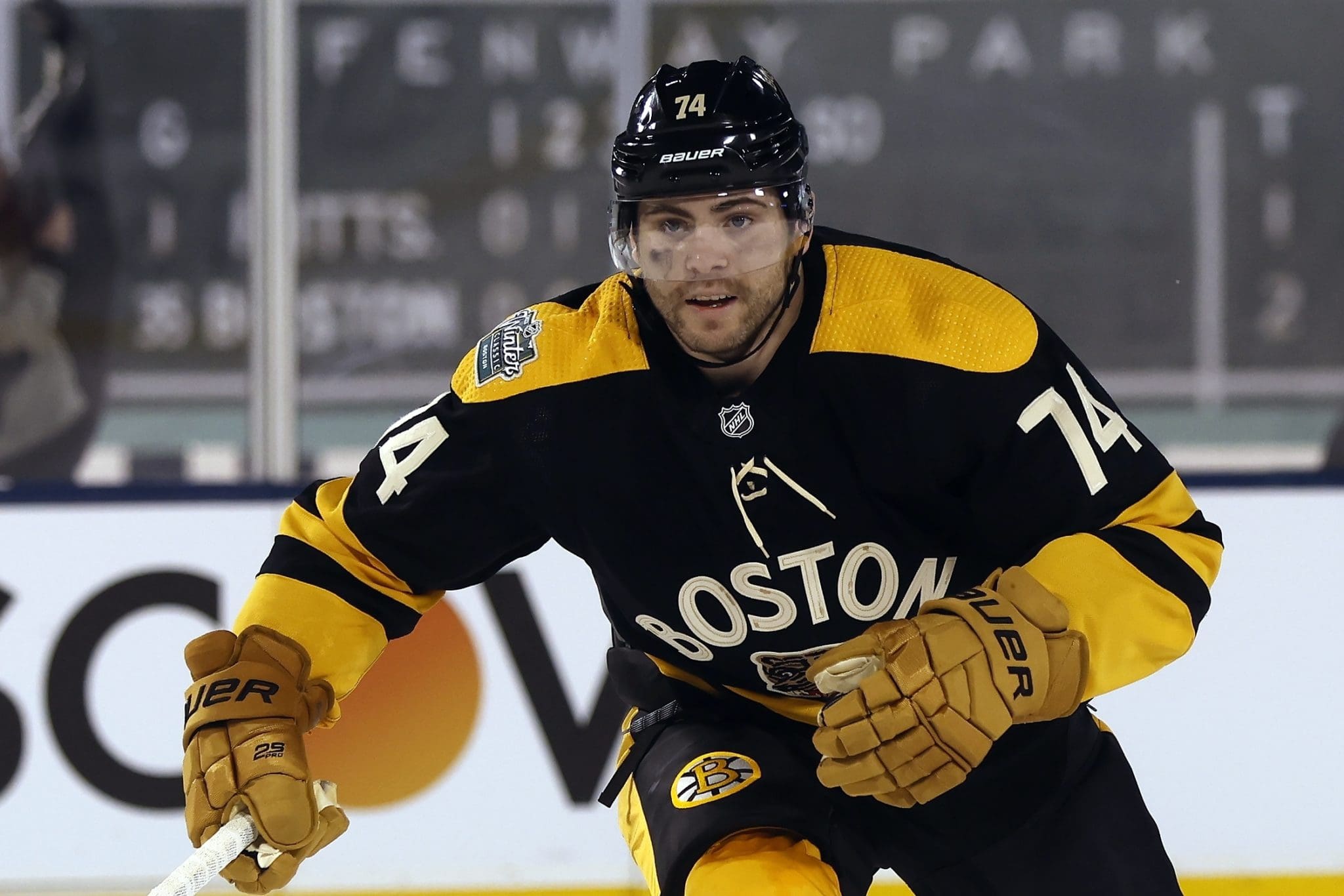 Jake DeBrusk came away the hero of Monday's Winter Classic after scoring a pair of third period goals for the Boston Bruins in their comeback 2-1 win over the Pittsburgh Penguins at Fenway Park.
But it appears that it may have come at a price as DeBrusk was spotted at TD Garden on Monday night walking around in a protective boot on his let leg after getting back from Fenway Park.
Wtf Jake debrusk. Walking boot after a great winter classic game. pic.twitter.com/io5NAZj9I8

— Joe cheech (@jmcheech1919) January 3, 2023
It remains to be seen if it was a foot or a leg injury, but it appears to have happened just before he scored his first goal of the game after absorbing the brunt of a Matt Grzelcyk blast from the point prior to getting back to his feet and powering one home at the net after getting a nifty pass from Brad Marchand.
The injury may have been what Boston Bruins head coach Jim Montgomery was alluding to after Monday's game when he said that DeBrusk is "a lot tougher than people think" while playing for him this season.
"[DeBrusk] is a lot tougher than people think and he's more committed than people are aware," said Montgomery. "Because of those things, his game is growing. He's matured and you can see it.
A DeBrusk injury comes at a tough time for the Boston Bruins right winger in the middle of his best NHL season as he sits second on the B's with 16 goals and has 30 points in 36 games while on pace for a career-best 35 goals and 66 points for the season. It would also open up a top-6 forward spot for somebody on the Boston Bruins roster while opening up a forward spot for somebody from AHL Providence.
Hearing the #NHLBruins have recalled forward Chris Wagner from the AHL Providence Bruins.

— Mark Allred (@BlackAndGold277) January 4, 2023
One report had the Bruins calling up Chris Wagner from Providence prior to leaving for the West Coast where they'll be playing road games against the Los Angeles Kings, San Jose Sharks and Anaheim Ducks this week. The 31-year-old Wagner has nine goals in 27 games for the P-Bruins last season and was one of the final players cut from the NHL roster after a strong training camp performance this season while vying for a spot in Boston.