'Man on a Mission': DeBrusk Plays Hero at Winter Classic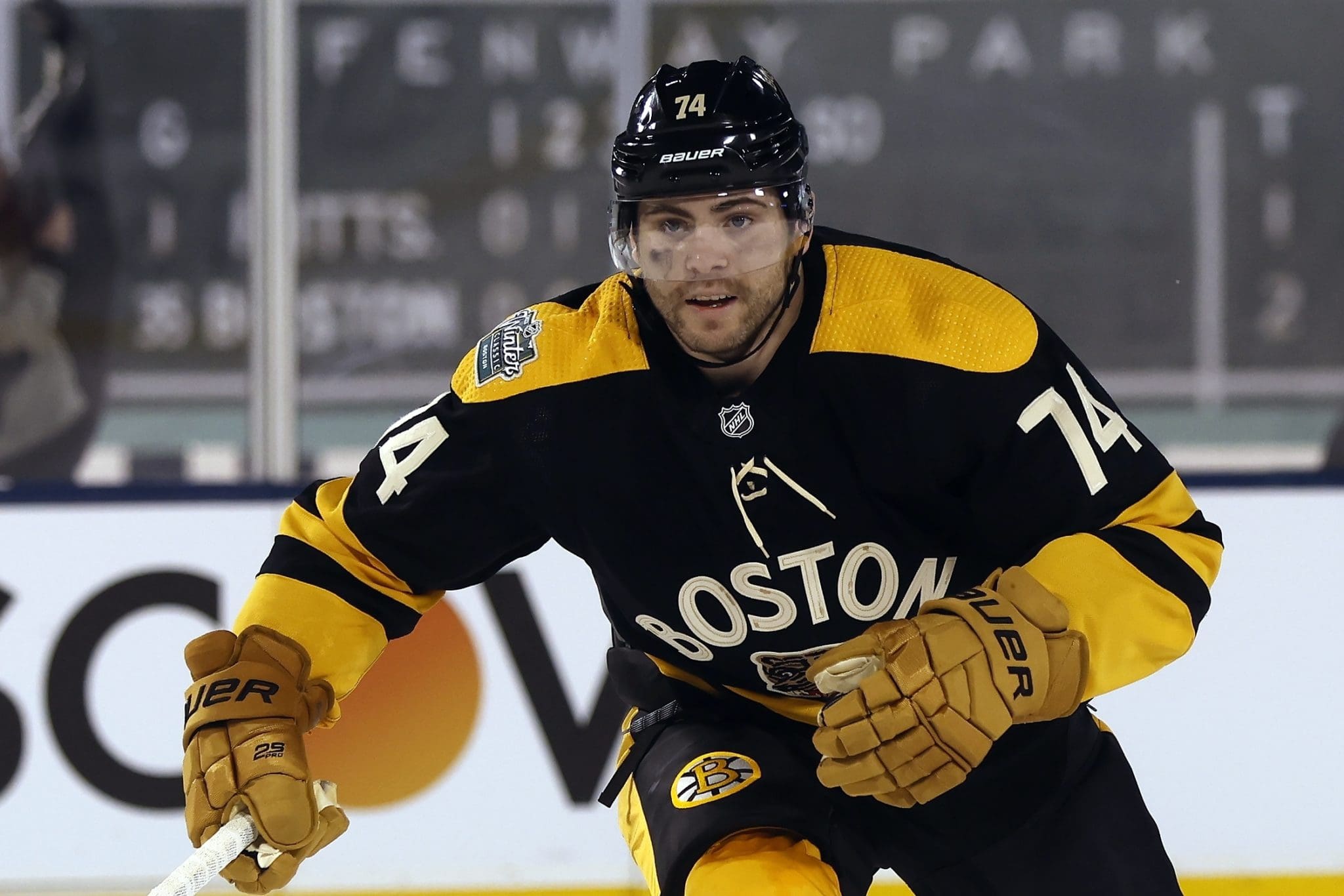 BOSTON — After the Boston Bruins practiced on the Fenway Park ice on Sunday, Bruins winger Jake DeBrusk was having a pinch-me moment. It's been just over a year since DeBrusk requested a trade from the Bruins, and here he was preparing to play in the 2023 Winter Classic in what, to that point had been a magical season for him and his teammates.
"Sometimes you just gotta step back and take it all in," Jake DeBrusk told Boston Hockey Now. "I know we got a job to do and I'm going to be ready for [Monday], but this was awesome. This whole season has been awesome to tell you the truth, and I feel really lucky."
Fast-forward to 24 hours later, and there was DeBrusk not only tying the Winter Classic at one 7:46 into the third period, but then scoring the game-winner with 2:24 left in regulation to pace the Boston Bruins to a 2-1 win over the Pittsburgh Penguins before a raucous sellout crowd at Fenway Park.
Jake DeBrusk. Tied up at Fenway pic.twitter.com/qD1y2zNOtz

— Spoked Z (@SpokedZ) January 2, 2023
🚨 JAKE DEBRUSK 🚨

His second of the game gives the @NHLBruins a #WinterClassic victory! pic.twitter.com/8ZTeaqxbGH

— NHL (@NHL) January 2, 2023
Both goals were of the greasy variety down low in front of Penguins goalie Casey DeSmith and personified what DeBrusk has become this season.
"Jake has just become a man on a mission this year," fellow Boston Bruins winger Nick Foligno told reporters postgame. "I think he's really excited about the opportunity he's got; I think he loves this group, and I think he's really cherishing the opportunity of the players (Patrice Bergeron and Brad Marchand), he's playing with. His work ethic, his dedication. …first of all, he's just a great teammate, and a guy that's really grown up from last year, and I think some of the things we went through as a group. He's hit the ground running here. He's battled and found his way, and been a big, big time player for us. He's scored some really big goals. Not only just tonight but throughout the season, and we're excited what a young Jake DeBrusk playing like that is going to be for us."
Boston Bruins head coach Jim Montgomery echoed those sentiments and made sure to let everyone know that the 'soft' tag that some had given DeBrusk in the past, has proven to be a myth.
"He's a lot tougher than people think," Montgomery said. "He's more committed than people are aware of, and because of those things, his game is growing, he's matured, and you can see it. I mean he's on pace to get 30 goals, over 30 goals, and it doesn't matter where I use him, he seems to spark the people he plays with. He's kept himself in excellent shape. He's come to work every day to get better, and he's been relentless on pucks on the ice. He comes up with a lot of pucks, a lot of turnovers because of his relentless pursuit of pucks."
Addressing the media with goalie Linus Ullmark in their postgame media session, DeBrusk was once again feeling grateful and soaking the moment in.
"It's been a whirlwind to say the least," DeBrusk said with a wide grin. "It's obviously something that's special for this entire group and myself. It's Fenway Park, Winter Classic and something that you dream of doing. You dream of scoring in the Winter Classic, I've played in two, and I'm just lucky enough to get some some good bounces tonight. Linus [Ullmark], kept us in it, and we had some big kills at the right times and just really feel blessed honestly to be in this position."