Bruins Going With Potential Opening Night Roster Against Caps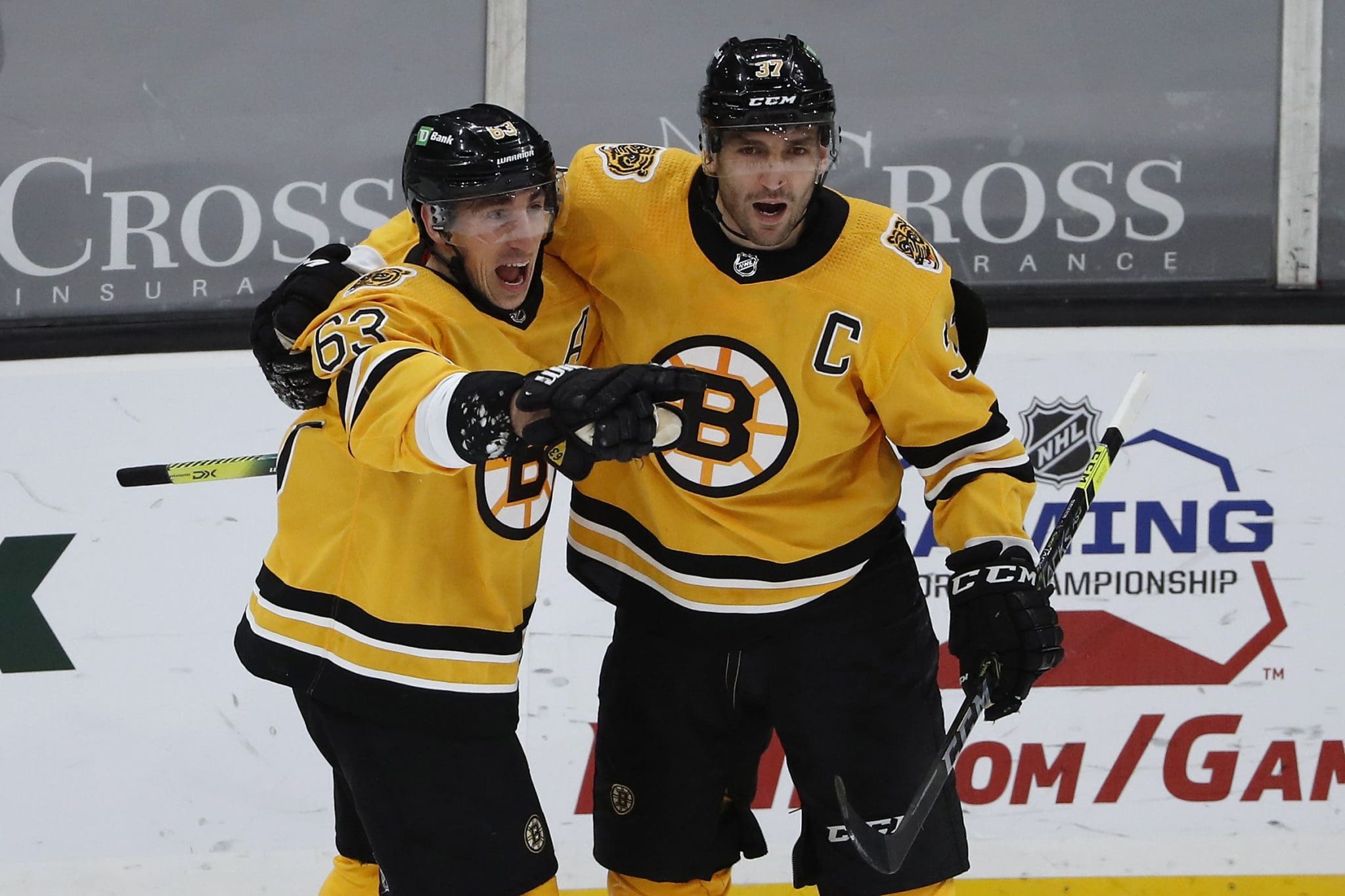 The Boston Bruins will sport a roster very reminiscent of what their opening night roster should look like when they host the Washington Capitals at TD Garden in their final preseason game Wednesday night.
Much like they did last Thursday against the Philadelphia Flyers and then two days later against the New York Rangers, the Boston Bruins will sport a star-studded and veteran-laden lineup as they try to beat the Caps for the second time this season. The Bruins won 3-2 in a shootout at Washington on September 30.
"We're getting as close to our lineup as possible, see how the chemistry works," Boston Bruins head coach Bruce Cassidy said following practice Wednesday morning. "There might be a few switches, obviously, in 10 days. But right now, that's kind of how we have it set up…guys do need to play. I don't think anyone really wants that much time, but who knows? Maybe next Saturday we'll have appreciated that extra time together. I don't know."
Wednesday will also mark the return of center Charlie Coyle, who is the likely replacement for David Krejci between Taylor Hall and Craig Smith on the second line when the 2021-22 regular season begins on October 16 at TD Garden against Tyler Seguin and the Dallas Stars. That's where Coyle will be against the Capitals and Cassidy is looking forward to seeing how the trio mesh.
"It's [Coyle's] first game, that's the line we had him penciled in for, so let's see how he does as well. He's got to get through the game healthy so that's one we're watching a little closer than others," the Boston Bruins head coach said.
After struggling through his first two starts in the preseason, new Boston Bruins goalie Linus Ullmark will start and get another chance to find his groove before the regular season begins. He will also get a chance to redeem himself after that embarrassing gaffe in overtime against the Rangers last Saturday.
Here's what your Boston Bruins roster should look like Wednesday:
Forwards:
Marchand-Bergeron-Pastrnak
Hall-Coyle-Smith
DeBrusk-Haula-Foligno
Frederic-Nosek-Lazar
Defense:
Forbort-McAvoy
Reilly-Carlo
Grzelcyk-Clifton
Goalies:
Ullmark
Swayman