Happy Birthday (Captain?) Brad Marchand!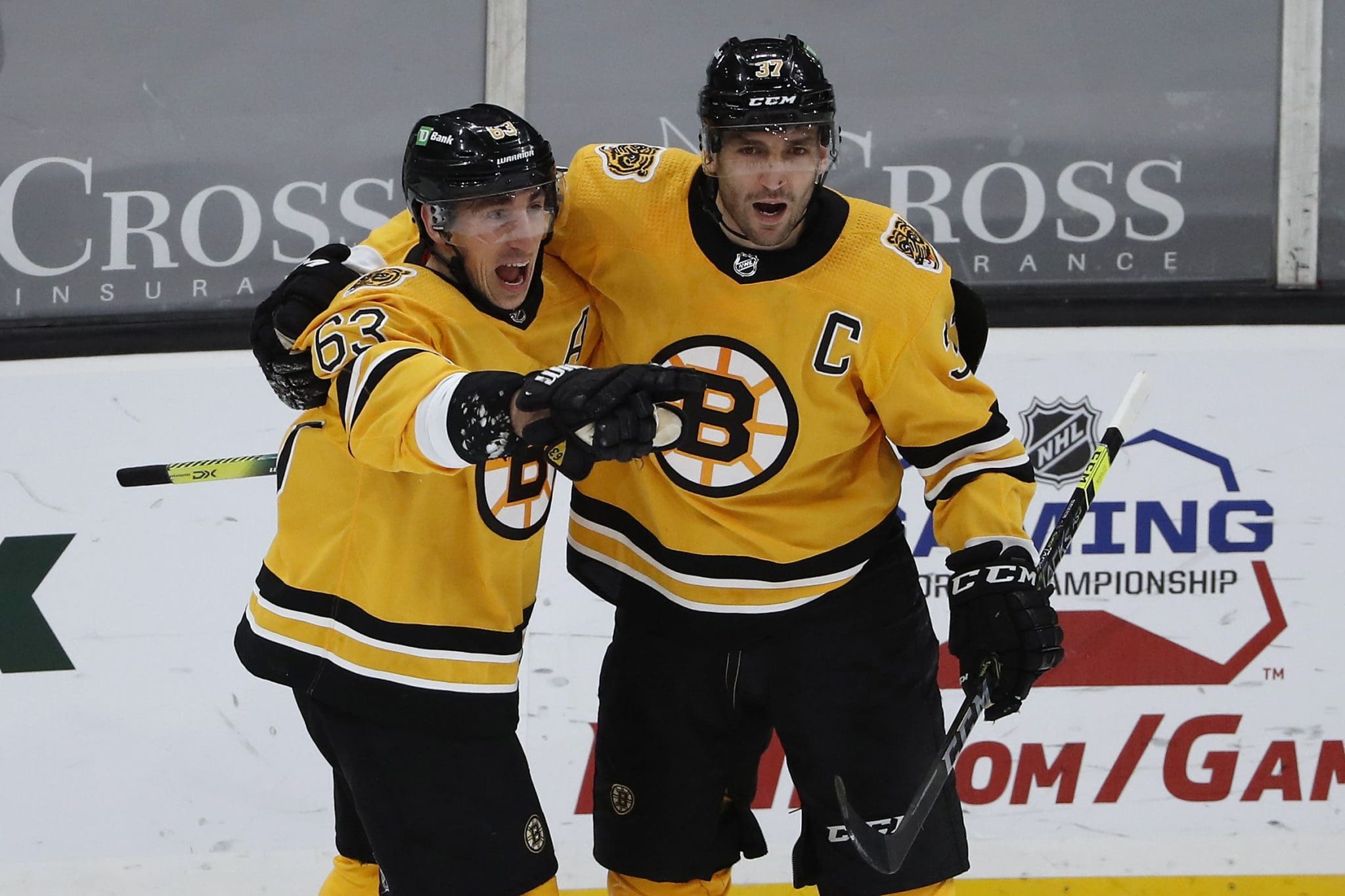 If Patrice Bergeron retires, will Brad Marchand be named the 21st captain in Boston Bruins franchise history?
The longtime Boston Bruins winger turned 35 years old on Thursday. Unfortunately for Marchand and his Bruins teammates they weren't together at a practice or video session following Game 4 of what would've been a second round Stanley Cup Playoffs series with their longtime Original 6 rivals, the Toronto Maple Leafs. So there was no cake and presents for Marchand in the Bruins' Warrior Arena dressing room. However, if this is it for Bergeron, his longtime teammate, linemate and good friend, his remaining teammates and the team could give him a belated birthday present by slapping Captain's C on his jersey.
When Bergeron was out of the lineup for the first four games of his team's seven-game series loss to the Florida Panthers, Marchand (not that he wasn't already vocal), took over as the lead voice in the dressing room and on the bench for the Boston Bruins. Given his checkered past when it comes to suspensions and walking the right side of the NHL disciplinary line, some may never have imagined using the word 'leader' and Marchand in the same sentence, but the current Boston Bruins captain has watched Marchand mature and become captain material.
"There's no surprises there for me," Bergeron said of his longtime wingman. "I've seen him evolve over the years, and become the player he is, the person he is now, and the leader. Whether it's leading by example or also speaking up when it's the right time, I think he's grown into that role, and I'm not surprised."
Patrice Bergeron has noticed his alternate captain's ability to not take the bait but isn't surprised at that either.
"There's bigger things at stake and there's more important things for us as a team but also individually," Bergeron said regarding Marchand's maturity and discipline. "We gotta put the egos aside. I think he understands that. He's always been a great forward in the playoffs and stepping up and being a leader on and off the ice. It's the same thing right now."
Boston Bruins winger Jake DeBrusk has had the luxury of being linemates with both Bergeron and Marchand for most of the past season. Based on what's he's learned about Marchand this season and since he entered the NHL in the 2017-18 season, DeBrusk wasn't surprised either that one of the NHL's highest-scoring wingers since the 2016-17 season, was the quasi-captain in Bergeron's absence.
"I think it was big with a couple of guys but yeah, 'Marchy' led the way a lot," DeBrusk told Boston Hockey Now during the series with the Panthers. "Talking to him a lot throughout the games and even some things that were said pregame's, he definitely did take that leadership role. It's one of those things where we all knew, and he knows too the position he's in, and that's the makeup of him and this team."
Brad Marchand has two seasons left on his current eight-year contract that carries $6.1 million cap hit. With the Boston Bruins about to enter salary cap hell for the next two seasons and currently having to deal with eight unrestricted free agents (including Bergeron and David Krejci again), there has been some (soft) chatter that Marchand could be used to free up cap space and acquire blue chip prospects and draft capital. The read here though is that even if Bergeron and Krejci retire, and the Boston Bruins officially begin a leadership transition in earnest, giving players like defenseman Charlie McAvoy (a likely future Bruins captain), winger David Pastrnak, and even DeBrusk a louder voice in the room, they still keep Marchand around for at least one season of that transition.
If Bergeron exits, then Marchand should become another bridge captain before the C is ultimately handed over to McAvoy.