No Surprise, Marchand's NHLPA Peers Hate Playing Against Him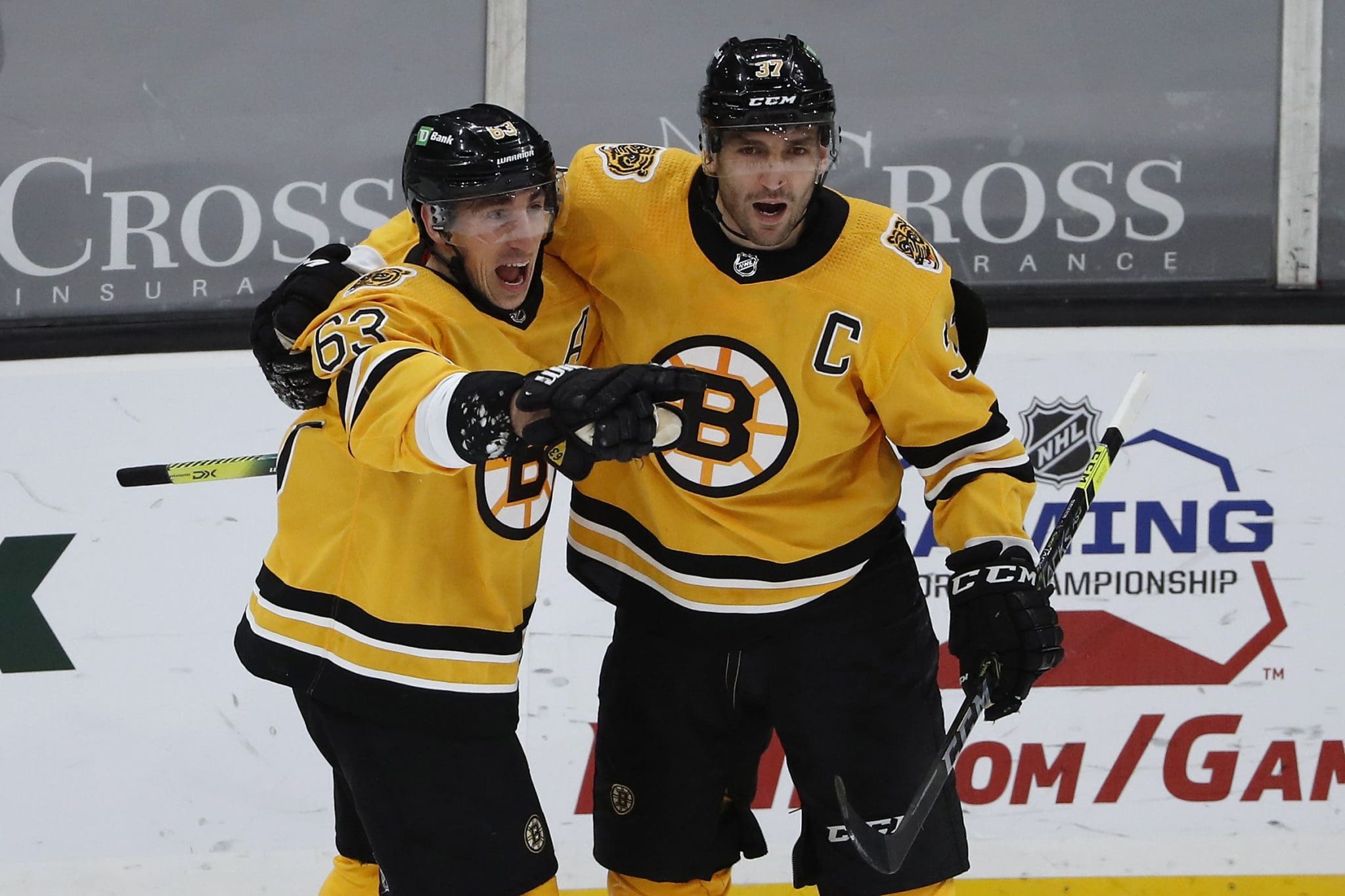 In the latest NHLPA Players Poll, Boston Bruins winger Brad Marchand was named as the as the player that opponents "least enjoy playing against, but would like to have on their team."
Edmonton Oilers star captain, and runaway frontrunner for the 2023 Hart Trophy, Connor McDavid, finished second at 15.6 percent, followed by Capitals power-forward Tom Wilson (8.1 percent), Panthers power-forward Matthew Tkachuk (6.0 percent), and Lightning star defenseman Victor Hedman (3.9 percent).
Here's the blurb on Marchand's nomination from the NHLPA:
'Don't want to play against him but would love to play with him. For the second straight year, the players would much prefer to see Brad Marchand sporting their colours, rather than having to face the Bruins forward who often finds his way into the middle of the action'
Brad Marchand may still hold the reputation as one of, if not the biggest pest in the NHL, but anyone who can't acknowledge that he is also a superstar now, is either in denial because they don't like him or hasn't watched him play for the last seven seasons.
Since the 2015-16 season, the now 34-year-old Boston Bruins winger has hit the 30-goal plateau five times, including lighting the lamp 32 times to go with 48 assists in 70 games last season. Thanks to offseason hip surgery for both of his hips, and missing the first eight games of the season, Marchand only has 20 goals and 42 assists in 62 games this season. Still though that didn't dissuade Marchand's NHLPA peers and brethren from giving him the nod over McDavid, who will easily go down as one of the best players to ever play the game.
Boston Bruins captain Patrice Bergeron also got some love in the poll. Bergeron (18.8 percent), finished second behind Pittsburgh Penguins captain Sidney Crosby (30.1 percent), for "Who is the most complete player?".
For "In a must-win game, which forward do you think would be most impactful?" Bergeron (1.5 percent), came in fifth place and McDavid got the top nod at 59.3-percent.
Surprisingly, Boston Bruins goalie Linus Ullmark, who is having an historic season, and leads all NHL goalies in wins (35), GAA (1.95), and save percentage (.937), did not get recognized in the 'If you need to win one game, who is the goalie you would want on your team?' question. Tampa Bay Lightning goalie Andrei Vasilevskiy took that with 52.3-percent of the vote.