Brad Marchand Expected To Play Saturday Against Rangers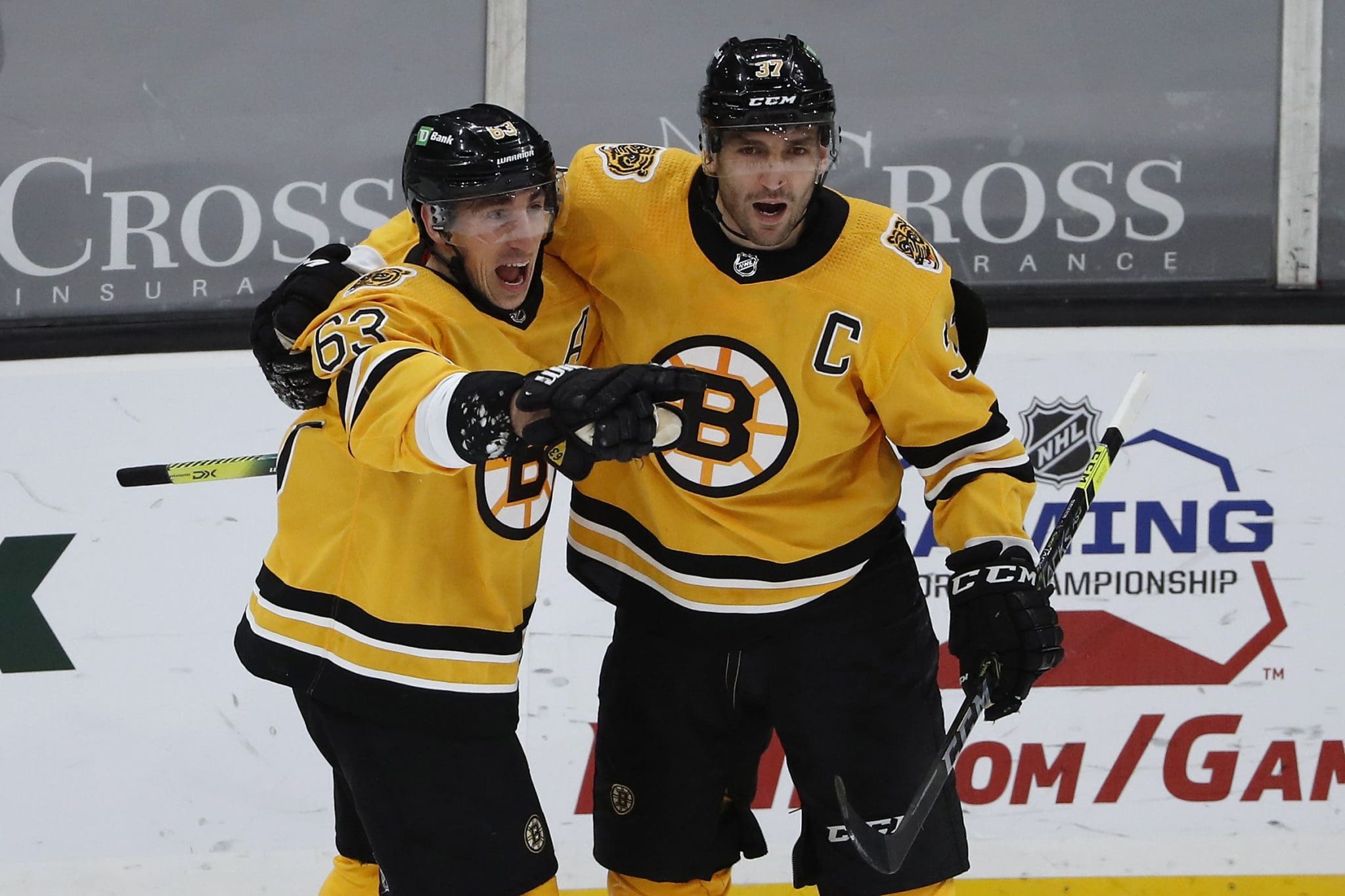 The Boston Bruins appear to have escaped another injury blow to their lineup and Bruins nation can exhale.
After leaving in the second period of the Bruins' 7-1 win over the Buffalo Sabres on Thursday night with a lower-body injury, Boston Bruins winger Brad Marchand is expected to suit up against the New York Rangers for Saturday's 1 p.m. ET matinee.
"Yeah, Brad was feeling pretty good after the game. It was precautionary that he didn't go back and play. So, now, we're expecting him to be available to play tomorrow against the New York Rangers," Boston Bruins head coach Jim Montgomery said on the Toucher and Rich Show Friday morning. 
The Boston Bruins superstar winger took a hit from behind by Sabres forward Ilya Lybushkin. Despite the fact that Lybushkin saw numbers on Marchand's back as he zoomed in for the hit, he still followed through and hit Marchand from behind.
Brad Marchand (lower-body) will not return tonight.

NESN thinks this was the hit that did it: pic.twitter.com/CcbRA4cJIz

— Evan Marinofsky (@EvanMarinofsky) March 3, 2023
While this puck scribe instantly thought such a hit from behind should not only warrant a penalty, maybe even a major, a former NHL referee had this to say to Boston Hockey Now minutes after the incident took place:
"It was a penalty but not more than 2 minutes. Nothing malicious about it. I seriously doubt DoPS does anything based on the degree of force/impact."
Alas there was no review so the referee was correct, but the Boston Bruins and their fans probably don't care anymore because an already battered Bruins lineup will still have one of their best players against the high octane Rangers offense that just added future hall of famer Patrick Kane.
The Bruins are already missing wingers Taylor Hall and Nick Foligno after both were placed on injured reserve Friday due to lower-body injuries. That prompted Boston Bruins general manager Don Sweeney to trade for winger Tyler Bertiuzzi from the Detroit Red Wings on Thursday. As of late Friday morning there was no word yet on if Bertuzzi would be in the lineup against the Rangers on Saturday.