Strong DeBrusk Return Lessens Boston Bruins' Forward Needs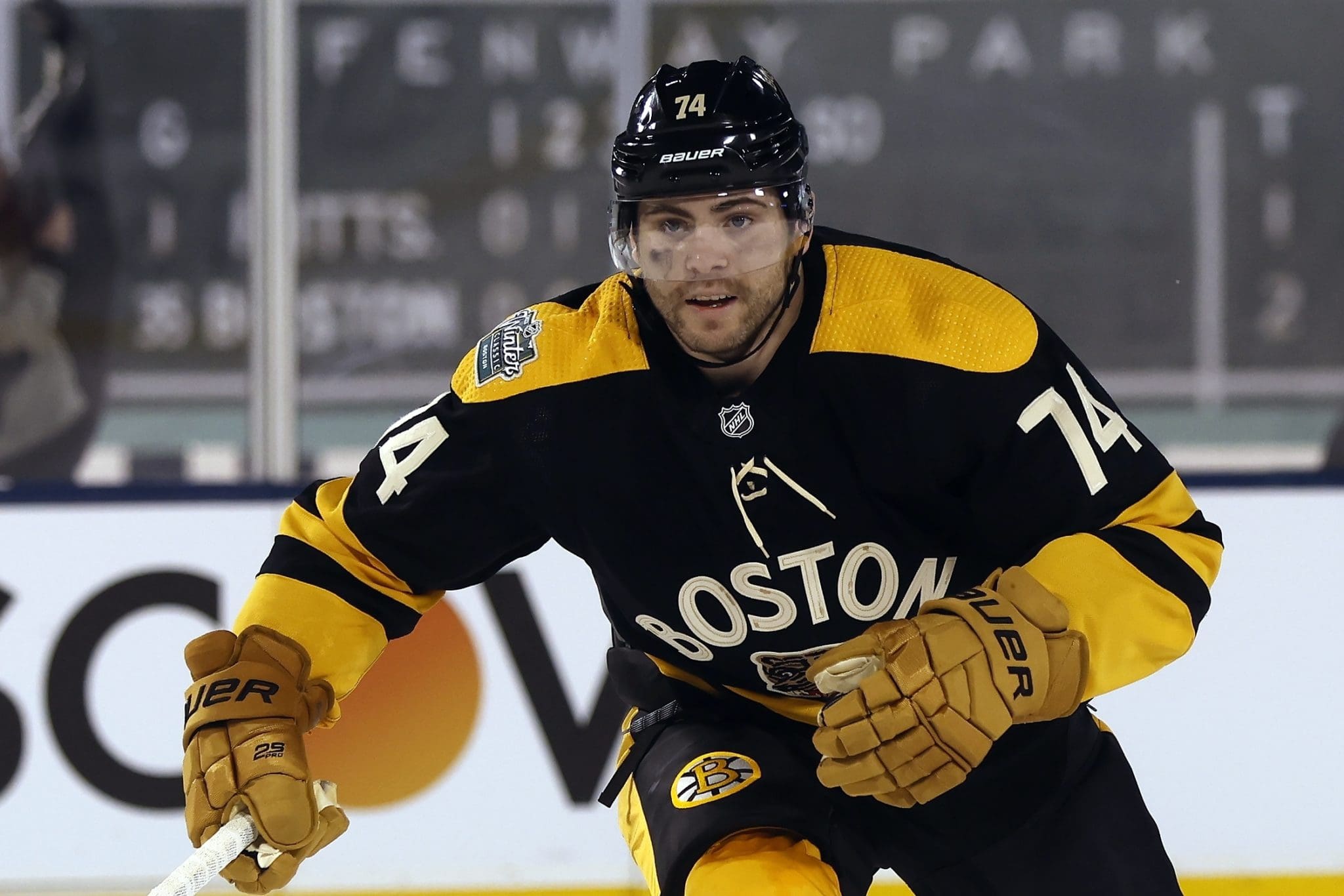 The calls for the Boston Bruins going out and getting a forward have died down recently, and it's probably no coincidence that it's happened as Jake DeBrusk has returned to the Boston lineup. The Bruins winger returned to the lineup last week and scored goals in both of his first two games back after missing the previous 17 games over a couple of months following upper and lower body injuries suffered during the Winter Classic win over the Penguins.
The goal in Monday afternoon's win over the Senators really showcases DeBrusk's development as a player, as he now crashes the net with regularity and plays with a greasy determination that was sometimes missing the last few seasons under former head coach Bruce Cassidy.
Jake DeBrusk: Two goals in two games since returning from injury.

1-0 Bruins. pic.twitter.com/gX1uEjdyIo

— Conor Ryan (@ConorRyan_93) February 20, 2023
It's honestly picking up right where he left off after he scored both third period goals in the comeback win over the Penguins at Fenway Park and did it while playing through a broken bone in his leg after getting hit with a Matt Grzelcyk bomb from the point.
"Probably just scoring goals," said DeBrusk of what he missed most after being out for roughly six weeks with his injury. "I think that's the biggest thing. But, no, just everything with it. It's one of those things where it's the camaraderie on the bench, it's the intense shifts where you're flying around out there and also just skating fast. It gets a little simple when everything gets taken away from you."
DeBrusk is third on the B's with his 18 goals scored this season despite missing close to two months in the middle of the season with injuries, which is pretty impressive as he still has an outside chance at getting to 30 goals for the first time as an NHL player.
Certainly, the Boston Bruins missed that rare skill from DeBrusk as well, as the Bruins averaged just 3.76 goals per game (64 goals in 17 games) during DeBrusk's absence and have scored a robust nine goals in the two games since he returned to his usual right wing spot on the top line with Patrice Bergeron and Brad Marchand. That goal-scoring prowess makes trading for a player like Patrick Kane or Timo Meier much less of a priority for this Boston Bruins team that's still second in the NHL averaging 3.71 goals per game this season, and has returned to it's fully explosive offensive best in the last couple of games with DeBrusk right back up to speed.
A deal for a bottom-6/fourth line type like St. Louis forward Ivan Barbashev still makes a ton of sense if the price is right, but the B's absolutely do not need to game big game hunting for a forward over the next few weeks.
Instead the Boston Bruins seem bound and determined to instead trade for help on the back end that will augment their depth at the defensemen position and give the Black and Gold some needed insurance in case injuries hit players like Matt Grzelcyk and Brandon Carlo late in the regular season or into the postseason.
That is where the Boston Bruins need to fortify things rather than a forward position that again feels complete with DeBrusk now up and running again.