DeBrusk Set For Boston Bruins Return Vs. Islanders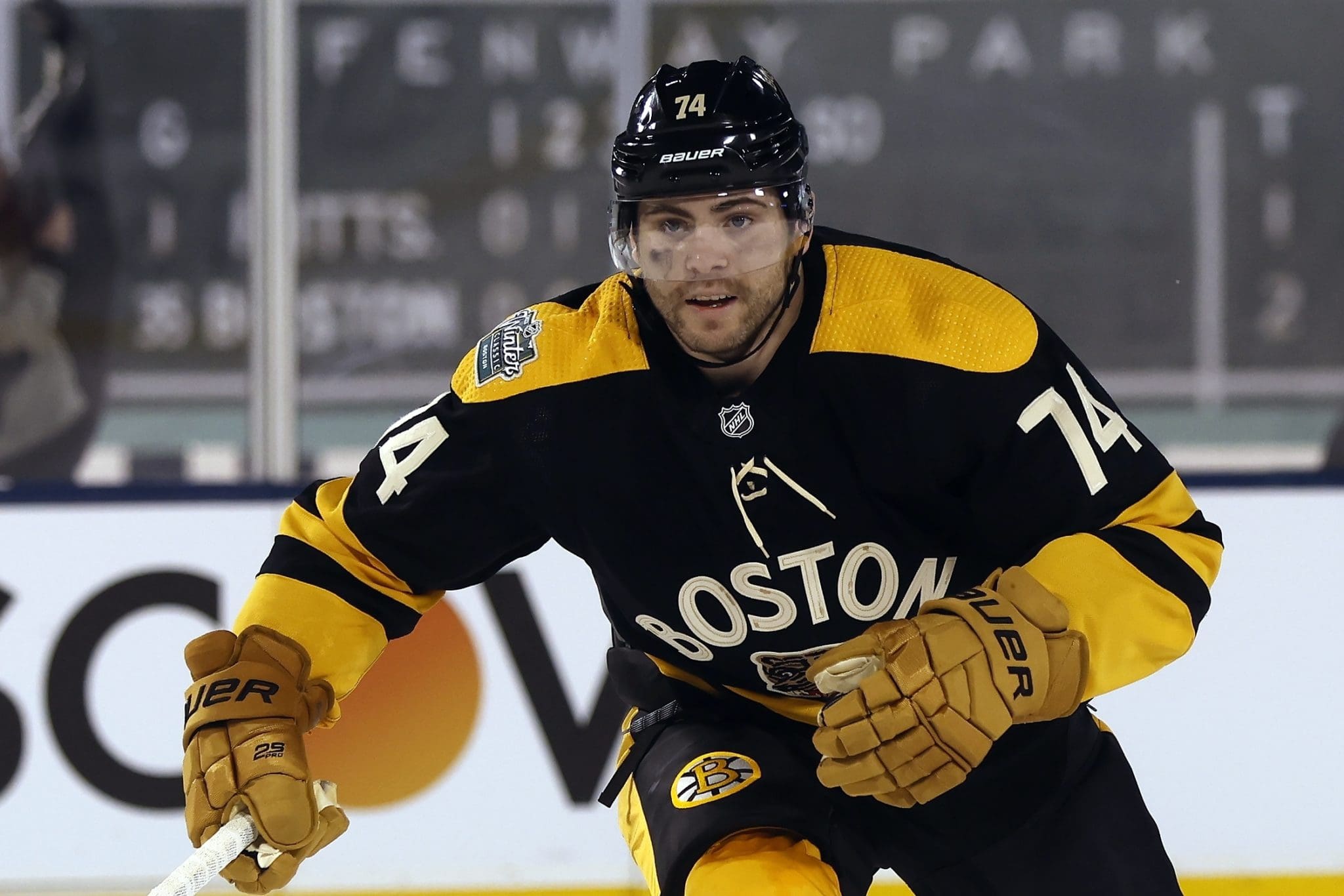 The Boston Bruins will be back to full strength when they take on the New York Islanders on Saturday afternoon.
Jake DeBrusk has been cleared for a return against the Isles after missing the last 17 games with a broken thumb and a fractured bone in his leg after getting hit with a Matt Grzelcyk blast during the Winter Classic win over the Pittsburgh Penguins. There were some thoughts he would return immediately coming out of the NHL All-Star break and the bye week, but DeBrusk needed more time to heal while returning to full time practice over the last couple of weeks.
"Jake is gonna play tomorrow. He's back in," said Boston Bruins head coach Jim Montgomery, who a week ago lamented how much the B's are missing DeBrusk's speed and explosive play in all situations on the ice. "We're confident that not only is he cleared to play, but [it's also] where he's at with the tenderness and checking the boxes to be ready to play mentally and physically. We think he's in a good spot and he's ready to play."
Jim Montgomery on Jake DeBrusk's return: "Jake is going to play tomorrow…he's been cleared to play for a little while, but it's where he's at with the tenderness and getting back to checking the boxes to be ready mentally and physically for himself as well." pic.twitter.com/8RSVQQ8FLP

— Boston Bruins (@NHLBruins) February 17, 2023
The B's right winger is expected to slip back into his normal spot alongside Patrice Bergeron and Brad Marchand, and the B's hope he'll pick up where he left off after he scored two goals in a third period comeback in the Fenway outdoor game vs. the Pens. Montgomery couldn't say who was going to come out of the lineup to make room for DeBrusk getting back in against the Islanders, but Craig Smith could be a likely candidate despite scoring a goal against the Predators on Thursday night.
It would be difficult to pull out any of the fourth line forwards after Montgomery lauded them, and Jeremy Swayman, for the way they played in Boston finishing off a win over the Predators despite being at less than their best.