Boston Bruins DeBrusk 'Doubtful' For Dallas on Tuesday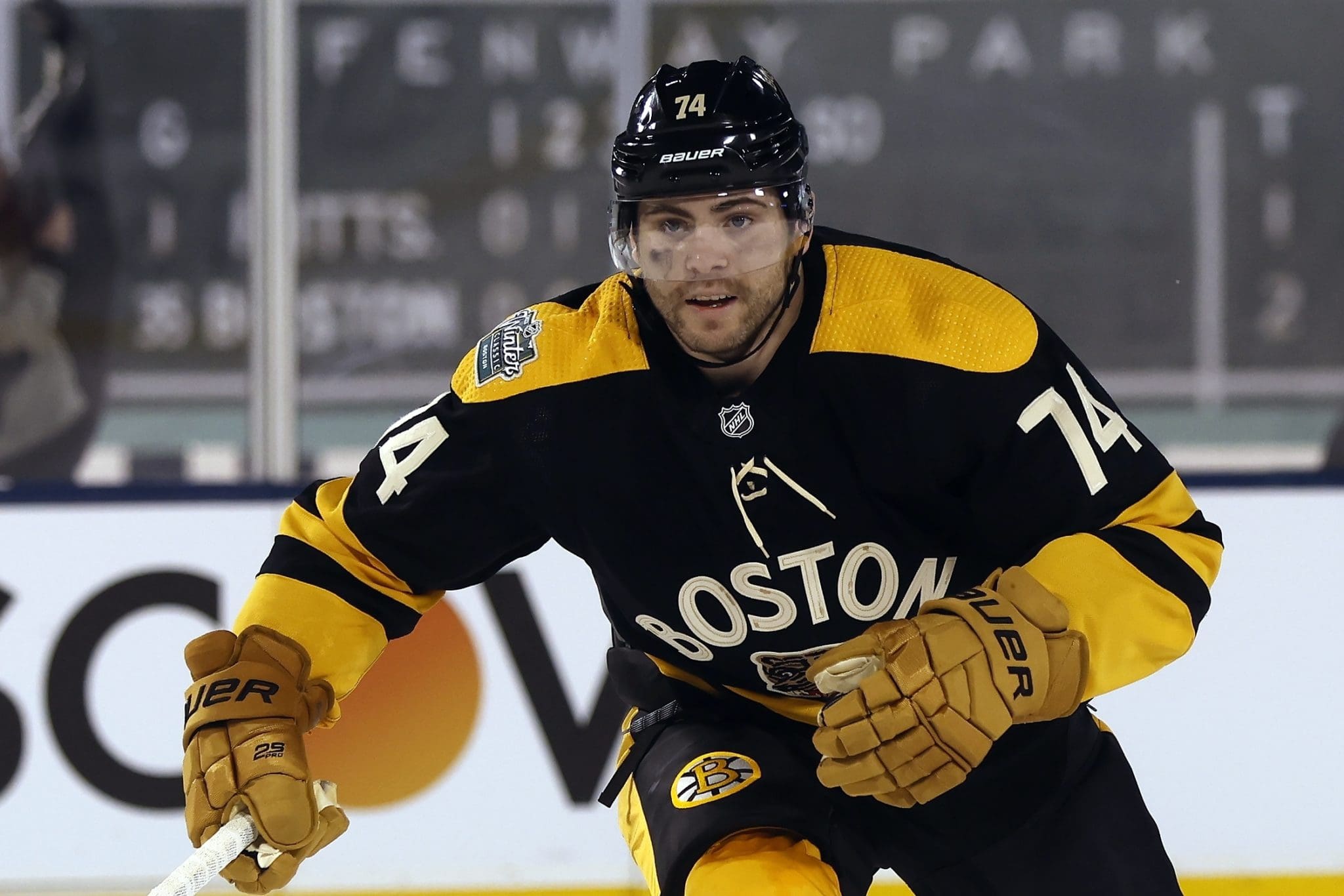 BRIGHTON, MA – Boston Bruins winger Jake DeBrusk has been cleared to resume full practice activity but he's still "doubtful" for Tuesday night's road game against the Dallas Stars as the B's head out "West" to take on a couple of Western Conference opponents. DeBrusk began skating on his own prior to Boston's All-Star break and bye week, but had to wait until the imaging results over the last few days showed adequte healing to resume game action.
The Bruins winger is "probable" for Thursday night against the Predators, per Boston Bruins head coach Jim Montgomery, when the B's should be pretty happy to get DeBrusk's speed and offensive ability back into the lineup.
"We've got to get him back up to speed. He's a really good penalty killer for us and a really good power play guy, so once you play both special teams it's hard to keep somebody's minutes down," said Montgomery, of DeBrusk integrating back into the lineup. "We're missing his speed and his ability to track down pucks whether it's on the forecheck or stripping guys from behind. Creating odd man rush looks is what we miss from him. He creates more of those for us."
DeBrusk missed his 15th straight game on Saturday afternoon against the Capitals with a leg injury suffered after he absorbed a Matt Grzelcyk bomb in the third period of Boston's Winter Classic win over the Penguins at Fenway Park. The 26-year-old DeBrusk said he knew immediately that something was wrong after he blocked the rocket in the back of his leg where there isn't much padding, but he still managed to keep playing and scored a pair of goals to power the B's comeback in the outdoor game.
DeBrusk said he's been riding the high of that third period while sitting out the last six weeks patiently waiting to return to the lineup.
"I think it's the longest I've been out, like ever," said DeBrusk. "I went out on a high, so I tried to milk that for as long as possible. For a week or two I was trying to relive that as much as I could. But obviously when you can't move and stuff, it's mentally draining.
"But the training staff here has been doing a good job keeping me alive and well, and I've been working as hard as I can to get back. It's been fun to watch this team over the last month, but it's one of those things where you want to join back up with the team as fast as possible. It's annoying when your mind is in the right spot, but you've got to wait, and you've got to be patient."
DeBrusk is still tied with Marchand for third on the Boston Bruins with 16 goals in 36 games despite not having played since the beginning of January, which paints a pretty accurate picture of how much the B's have missed his offensive impact since he's been out.