Bruins Playing It Safe On DeBrusk Return Timeline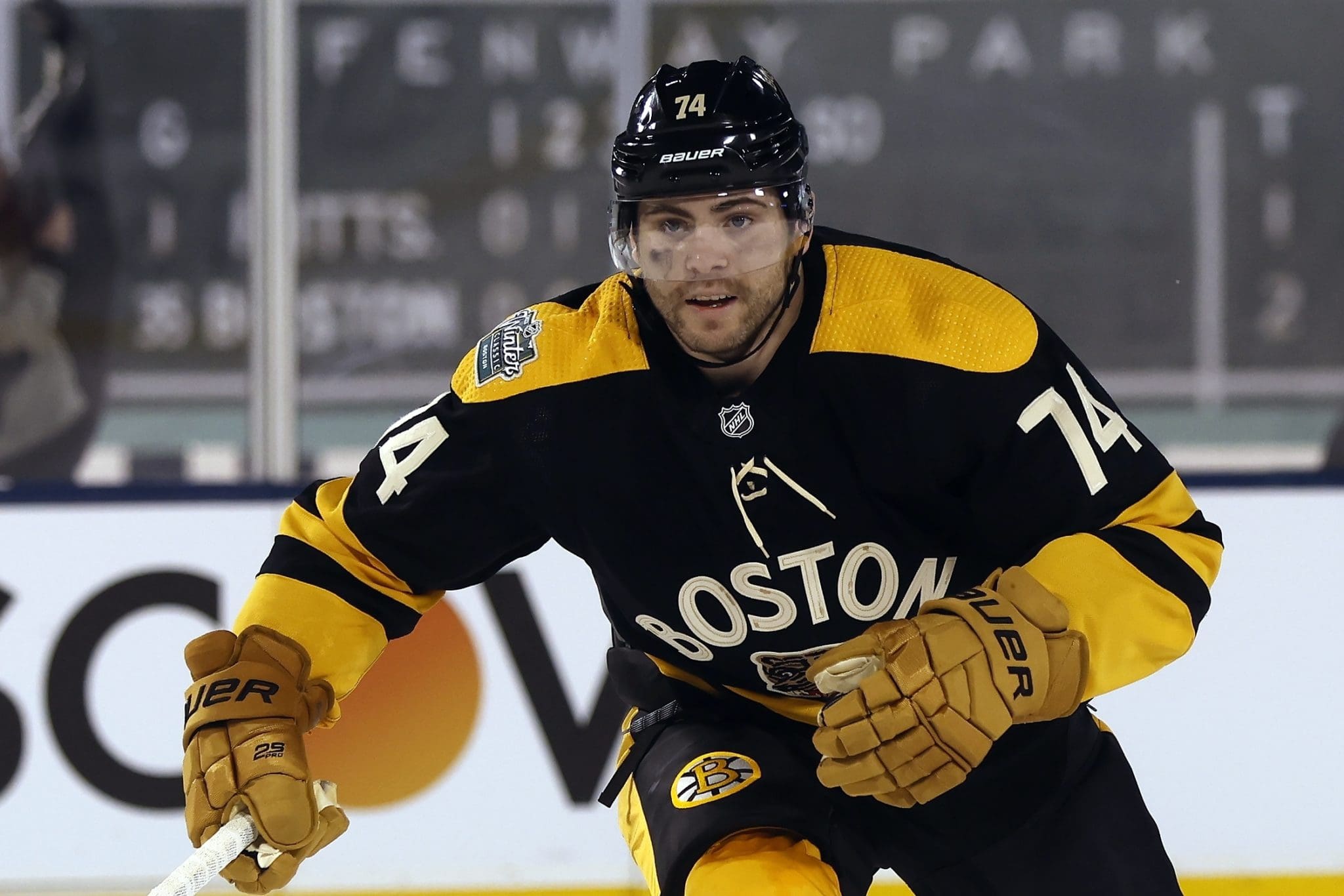 Boston Bruins winger Jake DeBrusk wasn't slated to join his team on their upcoming five-game road trip that kicks off on Tuesday in Montreal, but he was set to resume skating on Monday.
As of late Monday afternoon, there was no confirmation yet if Jake DeBrusk had skated for the first time since he scored both goals for the Bruins in their 2-1 Winter Classic win over the Pittsburgh Penguins on Jan. 2. Even if DeBrusk has a great week on the ice and in his rehab process though, the Bruins aren't about to rush back the scoring winger they will need and depend on in the 2023 Stanley Cup Playoffs.
"He's got to check boxes to come back, so we don't have a timeline right now," Boston Bruins head coach Jim Montgomery told reporters following his team's 4-0 win over the San Jose Sharks on Sunday night. "We would like him to be back before the All-Star break but we're not gonna push that with that break coming."
After their first tilt of the season with the Canadiens at the Bell Centre on Tuesday night, the Boston Bruins will head to Tampa Bay to play the Lightning on Thursday, to Sunrise, Florida to play the Panthers on Saturday; to Carolina for the Hurricanes on Sunday, and then finish their road trip in Toronto a week from Wednesday.
The Bruins will likely come back to Boston following the game in Carolina on Sunday, so that would likely be the only window for DeBrusk to return before the break, but for now, it appears unlike the Montreal Canadiens, who are currently under fire for the way they handle their injured players, the Bruins will proceed with caution for DeBrusk.
Jake Debrusk has 16 goals and 14 assists in 36 games this season. He is on pace to hit the 20-goal plateau for the third time in his career and for a second consecutive season.