Brad Marchand Named NHL's First Star Of The Week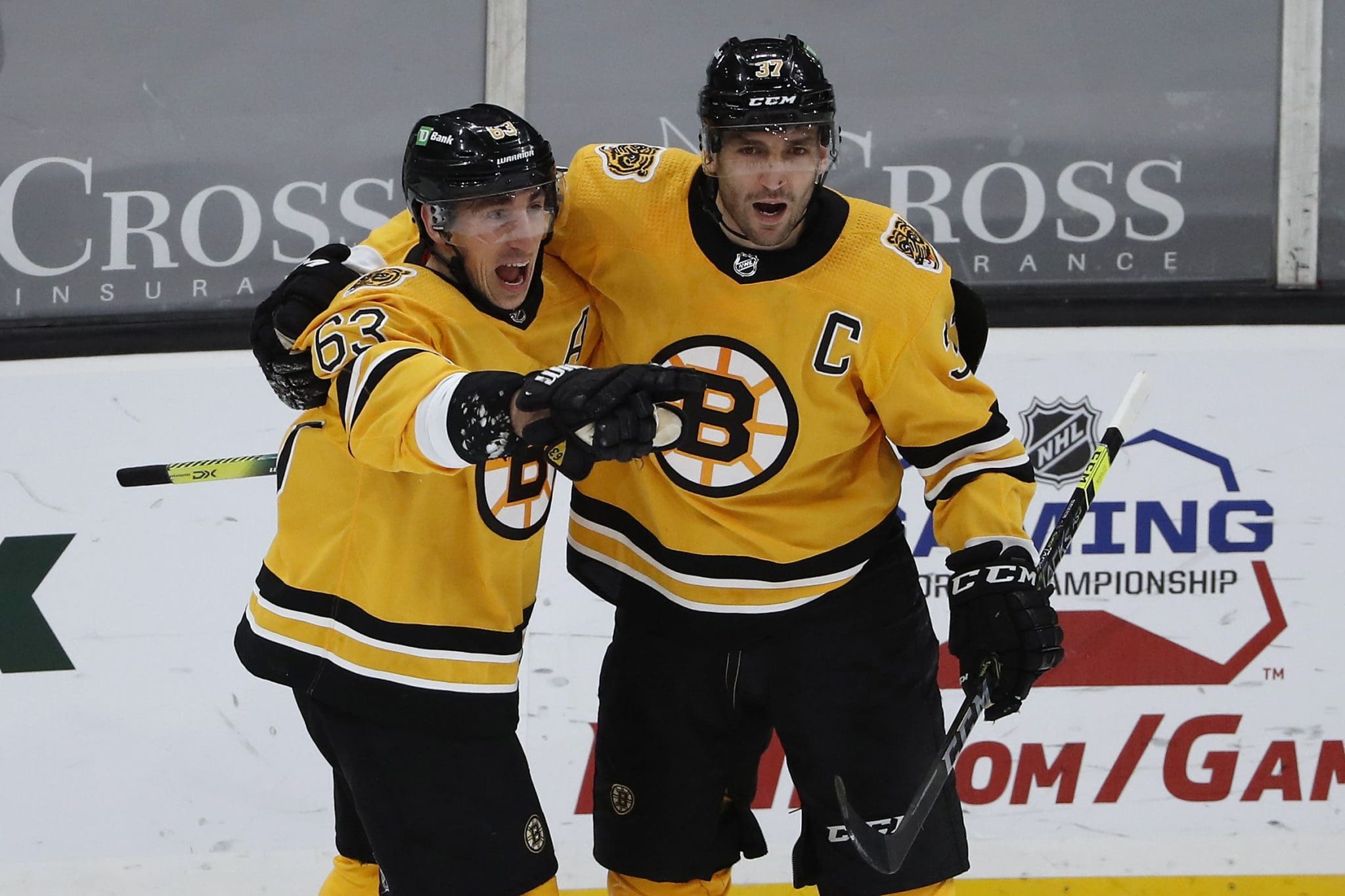 To say Boston Bruins winger Brad Marchand has been hot as of late would be a gigantic understatement and on Monday, Marchand was recognized for having one of the best weeks a Bruins and an NHL player has had in recent memory.
The NHL named Marchand the NHL's first star of the week for the week ending January 16. The Boston Bruins alternate captain led the league in goals (6) and points (10) through four games last week and was tied for seventh in assists (4) among all NHL skaters. The 33-year-old forward had at least two points in all four games this past week and notched his fifth career hat trick in a 5-1 over the Montreal Canadiens last Wednesday at TD Garden.
Chicago Blackhawks goalie Marc-Andre Fleury was named the second star and Tampa Bay Lightning forward Nikita Kucherov was named the third star.
The week actually didn't start off that great for Marchand as the Boston Bruins winger broke his nose (courtesy of an inadvertent high-stick from Capitals forward Nic Dowd), in the first period of the Bruins' 7-3 win over the Capitals. Marchand got patched up on the bench and on his next shift set up David Pastrnak for his first goal of the game to make it 2-1 Capitals 18:34 into the first period, and then tied the game at two with a powerplay goal at 19:14 into the opening frame. The Bruins went on to score six straight unanswered goals in a 7-3 rout of the Caps. Marchand finished that game with two goals and an assist.
After his hat trick Wednesday, Marchand helped set up two goals of Pastrnak's hat trick in a 3-2 win over the Philadelphia Flyers on Thursday and then finished the week with a goal and an assist in a 4-3 overtime win for the Boston Bruins over the Nashville Predators on Saturday.
Marchand leads the Boston Bruins in goals (20), assists (23), and in points with 43. Marchand's 43 points are eighth in the NHL. His 20 goals are tied for seventh overall.