Don't Expect The Boston Bruins To Sign Evander Kane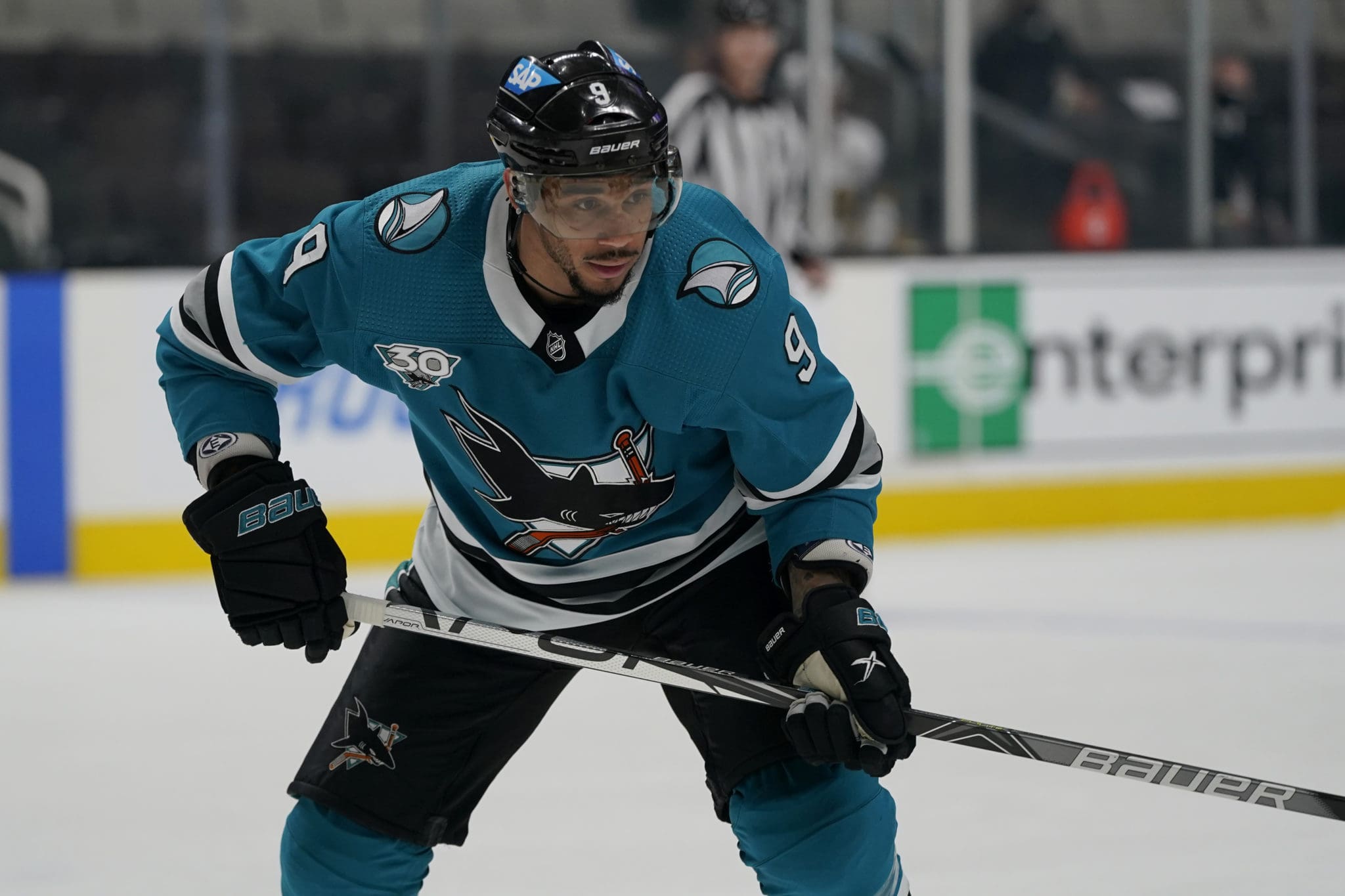 Don't expect the Boston Bruins to sign unrestricted free agent winger Evander Kane.
Not only have numerous NHL sources indicated to Boston Hockey Now that the Bruins at most, made an inquiry on the troubled forward who became a UFA Monday after the San Jose Sharks terminated his contract for traveling across the Canadian-American border while he was playing with the Sharks' AHL affiliate, the San Jose Barracuda, but when speaking to the media on Wednesday morning, Boston Bruins head coach Bruce Cassidy confirmed that Bruins general manager Don Sweeney has not, as he usually does when he's interested in a controversial player, consulted him about potentially signing Kane.
"We haven't discussed that particular player, we may down the road," Cassidy replied. "If he feels that that's something he wants to pursue, typically Donny and I will talk about players, but not everyone. I'm not aware of every transaction that he's in on obviously. I'm sure he talks to GMs all the time, especially this time of the year, it gets ramped up probably a little bit more, so if he does, we'll go through it."
Kane's latest team and league conduct violation were far from his only one over the past year. Just prior to the 2021-22 NHL regular season, Kane was suspended 21 games by the NHL for submitting a fake vaccination card, domestic assault allegations by his estranged wife, and a league investigation into claims by his wife that he bet on NHL games (which ultimately cleared him of wrongdoing). Oh, by the way, Kane had already filed for bankruptcy when his estranged wife made that claim.
With the Boston Bruins having such a tight-knit dressing room led by 2011 Stanley Cup alums captain Patrice Bergeron, winger Brad Marchand and now goalie Tuukka Rask again, Cassidy and Sweeney always consult that Cup core and do their due diligence when pondering a potentially polarizing signing or trade acquisition. Kane has proven on the ice that he could be that power forward the Bruins have been longing for since the days of Jarome Iginla, Nathan Horton and Milan Lucic but there's more to it than just scoring when a team wants to build the chemistry needed to win a Stanley Cup.
"A lot of times, perspective is a bit of vetting in terms of who knows him, does it affect the locker room?" Cassidy pointed out. "I think we've seen the type of player – any player – who's been in the league, you can sort of see where he fits and how good of a player he is, but how is the fit in the locker room? What's his motivation to join the Bruins? Then there's a few other things that are maybe intangibles that you want to look at and then go from there, but that's basically the state of the Evander Kane situation with regards to us."
As for Sweeney's take on the Kane situation, on Tuesday, the Boston Bruins GM would not confirm whether or not the Bruins were in on Kane but he, like Edmonton Oilers general manager Ken Holland did earlier on Tuesday, said he would not be doing his job if he didn't at least look into Kane.
"I think all 32 teams would do their due diligence as to where they stand on any particular player and second chances and how they fit into the culture. We're no different in that regard," Sweeney told reporters Tuesday evening over Zoom. "Obviously, some of those things are at the ownership level and trickling down, present what you're trying to do to improve your team and every player is different. But I think we all have to do what is right for the organization and make a decision and move forward. I don't think a general manager is doing their job if we don't investigate every opportunity."
On Tuesday morning, NHL Network and ESPN NHL analyst Kevin Weekes tweeted that it was down to two teams in the bidding for Kane.
Barring anything unforeseen, I'm told it's come down to two final clubs in the race to sign FA Evander Kane. There may be a decision this afternoon . @espn @NHLNetwork @NHL #HockeyTwitter

— Kevin Weekes (@KevinWeekes) January 12, 2022
However, a few hours later, Sportsnet Insider Elliotte Friedman reported that Kane's border crossing while being infected with COVID is now being investigated by the NHL and will delay any signing in the short term.
Hearing NHL has notified teams it is investigating process of Evander Kane crossing border from US into Canada on Dec. 29. (1/x)…

— Elliotte Friedman (@FriedgeHNIC) January 12, 2022
Numerous reports on Wednesday, had the Oilers as a frontrunner for Kane, with the Florida Panthers as the other team in the running.