Dilly Dilly! Rask Gets His Bud Light Deal After Signing With Bruins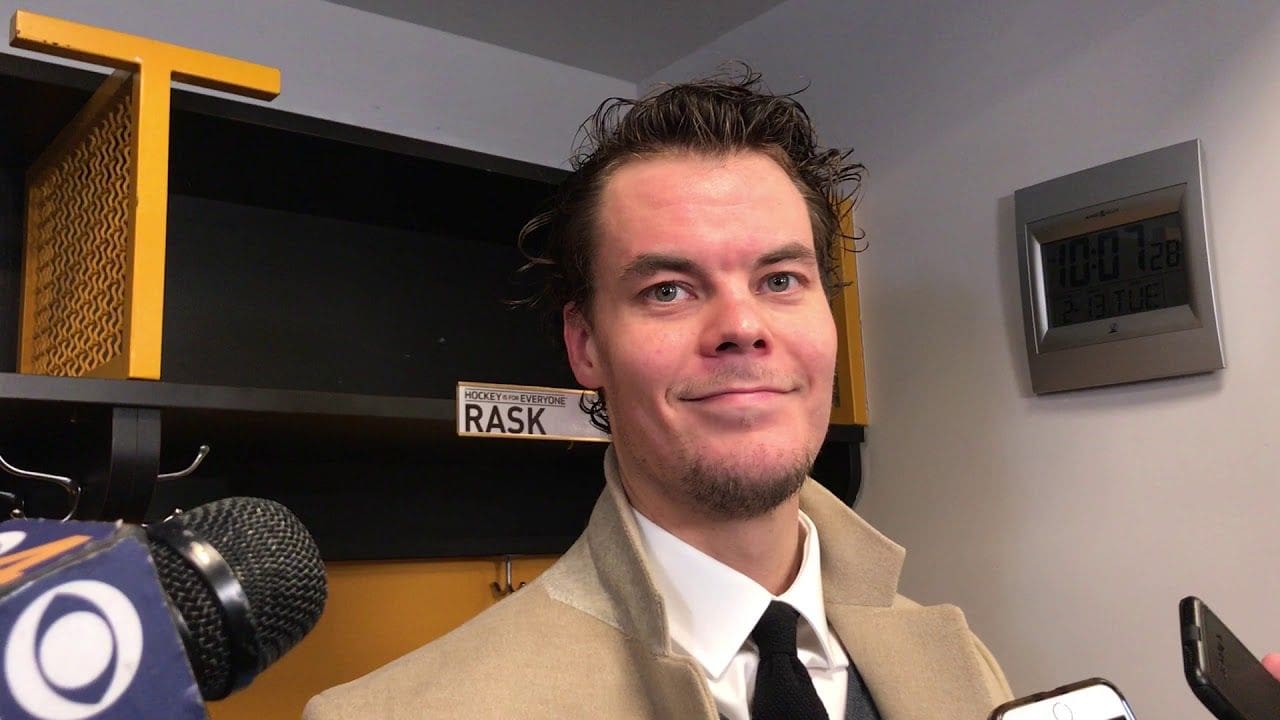 The one-year, $1 million contract goalie Tuukka Rask signed with the Boston Bruins wasn't the only contract he signed on Tuesday. Rask signed a deal with Bud Light that will give him a 'significant amount of beer' if he hits certain bonuses dictated by the beer company.
The contract with Bud Light derived from a radio appearance Rask made over the summer and him joking that he wanted to play for the Boston Bruins so badly that he'd sign for free Bud Light beers. Following his hip surgery last summer, Rask was being interviewed on WEEI during the Jimmy Fund Radio-Telethon broadcast and told the hosts that he wanted to play for the Bruins again so much that he would sign for $250,000 and 'tons of Bud Light'!
When Bud Light saw this on Twitter via a tweet from yours truly, they immediately tagged the 34-year-old Boston Bruins goalie and told him to have his reps get in touch with theirs.
Here to help with the Bud Light clause. Have your people call our people @tuukkarask @NHLBruins. https://t.co/NvQaUYTF9f

— Bud Light (@budlight) August 25, 2021
Well, a deal is a deal, and when the Rask reminded Bud Light of that after he signed his new contract with the Boston Bruins, he reminded them of their agreement on Twitter. Bud Light immediately responded with a contract that contained three unique bonuses that Rask will need to attain for his free Bud Lights.
Holding up our end of the deal. You in @TuukkaRask? https://t.co/LjuM4J23kt pic.twitter.com/0nkDTJ0xok

— Bud Light (@budlight) January 11, 2022
The first and second bonuses are definitely attainable. Rask is second all-time for the Boston Bruins with 52 career shutouts and trails only Tiny Thompson's 74. So the shutouts shouldn't be an issue and with press conferences done via Zoom, no one would have any problems with Rask cracking open a cold one. Now about that Stanley Cup?
I did ask Rask about the new contract and the back and forth with Bud Light when he spoke to the media Wednesday morning.
"I sure did," the Boston Bruins goalie said with a laugh when asked about signing the Bud Light contract. "I'll send all the beer to you."
Sadly, this puck scribe can't drink Bud Light due to Celiac but we can figure out something Tuukka. Have your people call my people!