Boston Bruins Marchand Peeved About Olympics, Lack Of Choice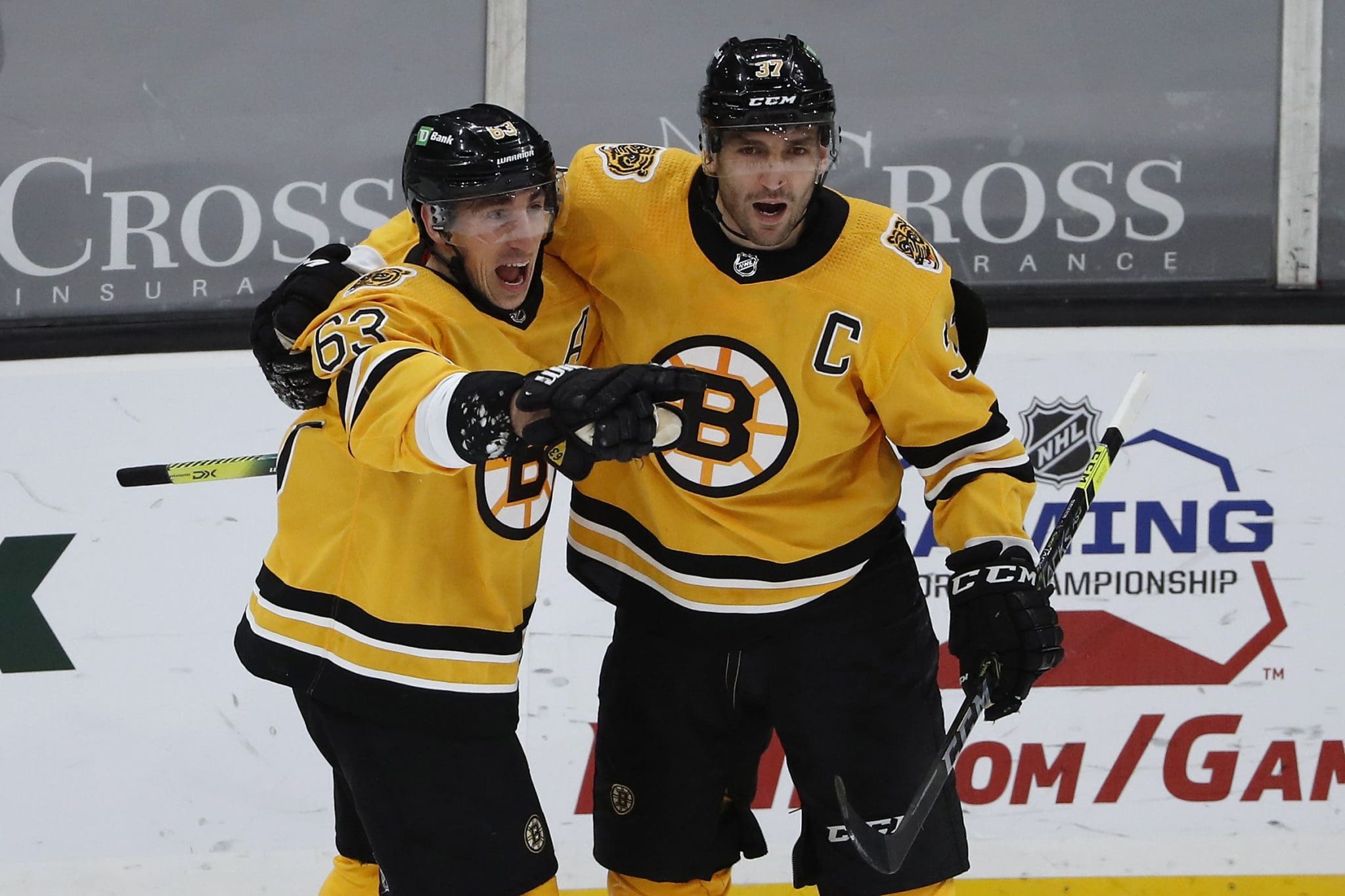 It was evident that Boston Bruins forward Brad Marchand was upset about the NHL pulling out of the Olympics when asked about it a couple of days ago, and the B's winger hammered that point home on social media early Tuesday afternoon. The B's rabble-rouser was expected to be on the Team Canada roster for his first Olympic experience in February, and to say he was looking forward to it would have been an understatement.
At 33 years old, this Olympic games in Beijing was also probably his last chance to participate in the Winter Games men's hockey tournament. So it's not surprising that an agitated Marchand took to twitter on Tuesday saying, among other things, "tell me that's not bull#$%" that the NHL couldn't have created a taxi squad to allow elite NHL players the personal choice on whether or not they wanted to take part in the Olympics.
Here's the quote:
— Brad Marchand (@Bmarch63) December 28, 2021
This was after a clearly peeved Marchand talked about it on Sunday while strongly stressing that A) it's clear the NHL is looking for any way to pull players out of Olympic participation and B) that NHL players should have been able to decide whether or not they wanted to play. Marchand was even clearly willing to forfeit his NHL salary for the three weeks while he would have been off going for the gold with his Canadian hockey peers.
"I know at the end of the day, the [NHL] doesn't care about the Olympics, they don't make money on it, and that's ultimately what this is," said Marchand after coming off COVID protocol over the last couple of weeks. "It's a business and we're an asset. Let's just call a spade a spade.
"It's extremely disappointing that the players aren't going. I think guys have worked their entire lives to put themselves in position to compete at that level and that opportunity. It should be guys' decisions whether they choose to go or not, regardless of what's happening in the world. If the Olympics are on and they're playing, the best players in the world should have that option. It's tough to deal with."
It's interesting to think about some players, like Marchand, David Pastrnak and Patrice Bergeron, opting to go while other star players might have decided to stay behind for professional, personal or family reasons. It also felt like, though, many NHL players voiced more concern about a potential 5-week quarantine in China if they popped a positive test rather than a choice about participating in the days leading up to the NHL and NHLPA joint agreement to pull out of the Olympics altogether.
It feels like the decision made by the NHL and the NHLPA was about the 82-game schedule being compromised by the postponements caused by COVID outbreaks, but NHL teams could have still scheduled makeup games during the three-week Olympic break while missing some elite players participating in the Winter Games. Would it materially change the competitive balance if a team like the Bruins were missing Marchand, Pastrnak, Bergeron and Charlie McAvoy? Of course it would have and that's probably what ultimately kept the NHL and NHLPA from attempting something like that.
Who knows? The entire Olympics may not even go off in February if COVID continues to impact the world as it is right now, even causing Team USA to forfeit an IIHF World Junior tournament game to Team Switzerland on Tuesday.
But NHL players like Marchand are clearly disappointed and angry about having the choice to participate in the Olympics taken away from them, and they absolutely have a point after it became an important negotiating point during CBA discussions between the player's union and the league.