NHL Trade Talk: Bruins One Of Six Teams Scouting Kane Saturday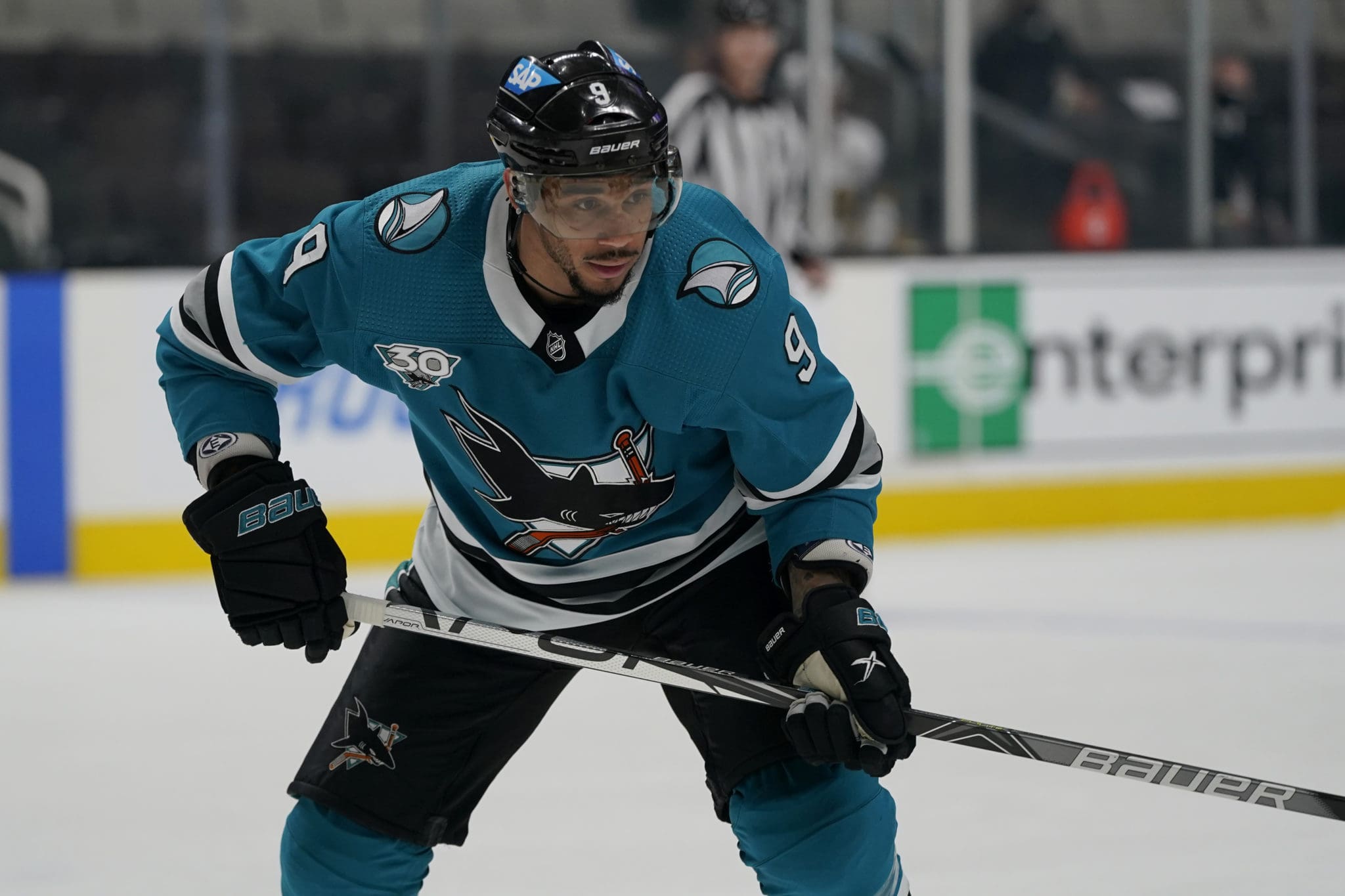 Is the NHL trade market for San Jose Sharks winger Evander Kane about to heat up?
Are the Boston Bruins actually interested in the troubled winger?
The Boston Bruins were one of six teams with scouts on hand in Abbotsford, British Columbia Saturday for Kane's season debut with the San Jose Barracuda, the AHL affiliate for the San Jose Sharks. Kane has yet to play an NHL game for the Sharks or in the AHL after a 21-game suspension for a fake vaccination card.
The Bruins, Pittsburgh Penguins, Detroit Red Wings, Nashville Predators, Toronto Maple Leafs, and the Dallas Stars, who are playing the San Jose Sharks, were on the press box list for the Barracuda game against the Vancouver Canucks' AHL affiliate team.
Six scouts are credentialed for today's Barracuda game — ones from the Bruins, Penguins, Red Wings, Predators, Maple Leafs, and of course, the Stars.

— Curtis Pashelka (@CurtisPashelka) December 11, 2021
After a 2021 season that reportedly saw Kane become a pariah in the Sharks dressing room, Kane's name began to circulate on the NHL trade market early in the offseason but thanks to multiple off-ice issues, the NHL trade rumors surrounding the 30-year-old, six-foot-two forward died down. Kane was the subject of numerous investigations both by law authorities and the NHL, who looked into accusations from his estranged wife that he was not just gambling away his family's fortunes but also betting on hockey and against his own team. His wife also accused Kane of pointing a loaded gun at her and their infant child but those accusations were proven to be false and Kane actually successfully filed a restraining order against her.
Kane is in the fourth season of a seven-year contract that carries a $7 million cap hit. That cap hit initially scared off plenty of NHL trade suitors but the Sharks are rumored to be willing to pick up half the tab in any trade because they want to get rid of Kane so badly. Still, with just over $1 million in cap space, the Bruins would clearly need to ship more money out in any deal. With the recent trade request from Bruins winger Jake DeBrusk, could the Bruins move out the remaining money left on DeBrusk's $3.6 million cap hit this season in a package deal for Kane?
That's quite possible but cap space is likely not the biggest issue when it comes to acquiring Kane, who has been a distraction pretty much with every team he's played for since being drafted fourth overall by the Atlanta Thrashers in 2009. Kane is a two-time 30-goal scorer and has hit the 20-goal plateau seven times.