Sweeney: Boston Bruins Goalies Have Been 'OK' With Tuukka Return Looming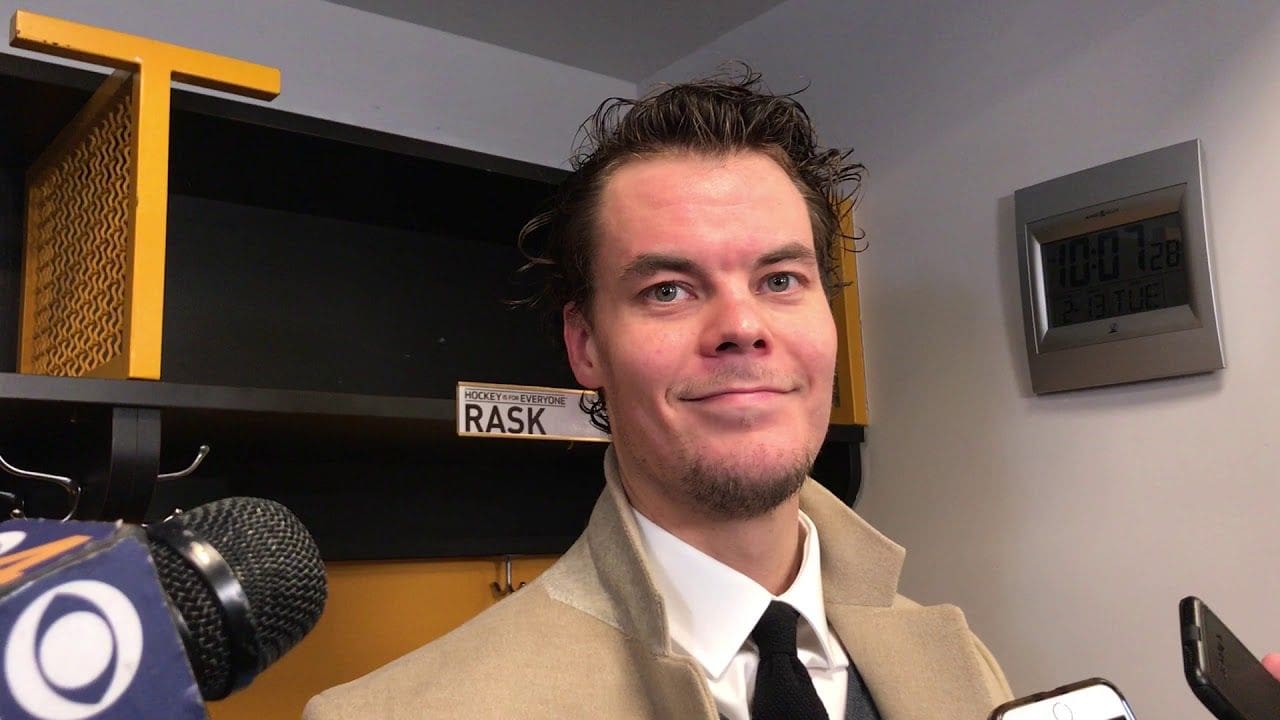 As the Boston Bruins calendar moves closer to the holiday season, the window for a possible return for Tuukka Rask grows closer. The veteran goaltender has gained permission from the NHL to practice with the Bruins even though he has yet to sign an NHL contract, and all indications are still there that the Bruins would welcome him back when/if he's ready to play.
"If he's healthy and wants to play, he is likely to be a part of our group," said Boston Bruins general manager Don Sweeney, of Rask as he ramps up his rehab program after summer surgery on his hip. "There's a general understanding that Tuukka has to make a decision on his health first and foremost, and then when he's officially made that decision then we'll find the common ground."
For now, Rask is getting back to practicing five days a week with the target still for a possible January return to game action. And the other part of the equation: The Bruins are currently 21st in the NHL with a .911 save percentage and 14th with a 2.83 goals against average.
That's the work of Linus Ullmark and rookie Jeremy Swayman, who have been merely okay in the first few months of the season.
"We've got a long way to go and neither one of them has played in the playoffs to my recollection. We've got a lot of ground to cover. They've been okay," said Sweeney of his young goaltending tandem. "We've got some growing pains associated with that position. Both of them have had really strong pockets of games and other times when they haven't played as well as they would have liked in situations.
"I don't think they would say it any differently than I would. It's a small sample size for Jeremy. It was tremendous last year, but it was six teams and you're going through some new teams that are probably doing due diligence on how to attack a young goaltender. It's a little more the inconsistency than anything, but we're still in a good place with where our goaltending is, and our depth overall."
Ullmark got off to a slow start after signing a four-year, $20 million contract this offseason and sits with a 5-3-0 record, 2.78 goals against average and .914 save percentage thus far. Swayman is 6-4-0 with a 2.42 goals against average and .908 save percentage and has understandably had some ups and downs to his first rookie go-round through the NHL with rebound control at the top of the list.
In a loss to the Flames a little more than a week ago, Calgary scored a pair of goals on long distance shots where Swayman kicked the rebound directly to somebody waiting to pounce on the puck for the follow attempt. That's an area where a young 22-year-old goalie like Swayman simply doesn't have the same kind of rebound control that Rask does after a decade as a No. 1 goaltender at the NHL level.
"It's young guys that are finding their way in the league," said Boston Bruins head coach Bruce Cassidy when Swayman faced off against former teammate Dan Vladar when the Calgary Flames came to town a week ago. "Their primary focus is making sure there is a rebound, that they're stopping the puck. Then it's controlling it. So yeah, there were some that got away from [Swayman]."