BHN Puck Links: Rask Takes In Guns N' Roses; NHL Trade Market Quiet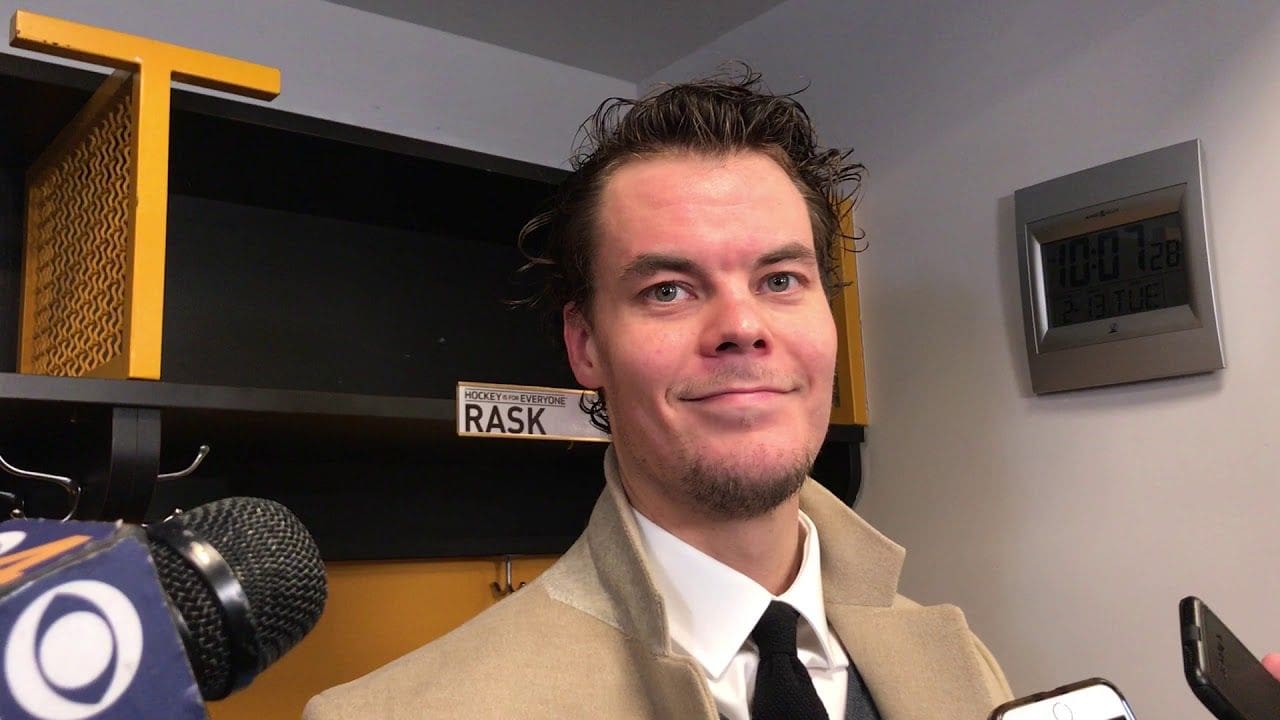 Things have quieted down on the NHL trade and free agent markets as the dog days of summer have hit the NHL scene for the first time in two years. 
Remember, at this time last summer, the NHL was just kicking things off in the Toronto and Edmonton bubbles or what some may look back on as some hockey sci-fi flick. Fast forward to now and NHLers are finally able to have a bit of a break from the monotony of the NHL season. Boston Bruins goalie Tuukka Rask will actually get an extended break as he recovers from hip surgery but that rehabbing doesn't prevent him from doing something fun like taking in a concert at Fenway Park. 
Hobbling around on crutches, Rask, who loves heavy metal, found himself in Paradise City as he took in a Guns N Roses show, the first concert at Boston's biggest bar since September 2019.
A wild Rask spotted at Guns 'n Roses pic.twitter.com/m4LMtDW9OZ

— Boston Diehards (@Boston_Diehards) August 4, 2021
As is par for the course, the Tuukka haters were out in full force Wednesday morning claiming that if he can go to a concert then he can play. Or that Rask being there shows he doesn't care about his team because he should be home resting and recovering. Rask is still an unrestricted free agent. It's highly unlikely any team will try to pry him off the market, and even if they did, Rask, like David Krejci was, is on record as saying he will either continue his career with the Bruins or leave the NHL. 
Why do these, as Charlie Coyle called them: 'Bozos', continue to hate on the winningest goalie in team history and someone so in love with playing for the Bruins? Just like those Bruins fans who underappreciated Krejci will miss him, the 'Bozos' are about to realize how much they miss Rask. Cue the GnR cover of 'Since I Don't Have You'. 
National Hockey Now
From the Pittsburgh Penguins shopping defenseman Marcus Pettersson to accusations that the New York Islanders are cheating, Dan Kingerski rips five one-timers for hockey fans. (Pittsburgh Hockey Now)
Evander Kane has been on the NHL trade market for a while now. Numerous reports say that some teammates don't want Evander Kane back with the San Jose Sharks. Can the Sharks unload him in a trade still? (San Jose Hockey Now)
Nikita Zadorov told a Russian newspaper how intense Nathan MacKinnon can be with his team. (Colorado Hockey Now)
If Kane bet on hockey, and that's an IF, he wouldn't be the first. The NHL's biggest gambling scandal actually began in Detroit and the lads at Detroit Hockey Now have the detes. (Detroit Hockey Now)
Will the Florida Panthers still do something on the NHL trade or free agent markets? George Richards is here for all your questions on the Panthers. …and life! (Florida Hockey Now)
What's the latest on the Washington Capitals' unrestricted and restricted free agents? (Washington Hockey Now)
Philadelphia Flyers goalie Carter Hart and Travis Sanheim are still restricted free agents. Hart declined arbitration. So, too, did Sanheim, but the Flyers elected the rare team-ordered arbitration case for Sanheim. Could the Flyers rearguard be on the NHL trade market soon? (Philadelphia Hockey Now)
Vancouver Canucks Head Coach Travis Green has given his first thoughts on the "new" Canucks roster. (Vancouver Hockey Now)
NHL
The Carolina Hurricanes are hoping a 'massive retooling' takes them to the next level. (Carolina News and Observer)
Is it me or does the IOC really just suck? Once again, the International Olympic Corruption is holding up whether or not the NHL will participate in the 2022 Winter Olympics. (ESPN)
John Tortorella will bring his glorious rants to ESPN this season. Here's a look back at some great ones around the rink: