Boston Bruins Rask Will Start Game 6: 'He's Our Starter'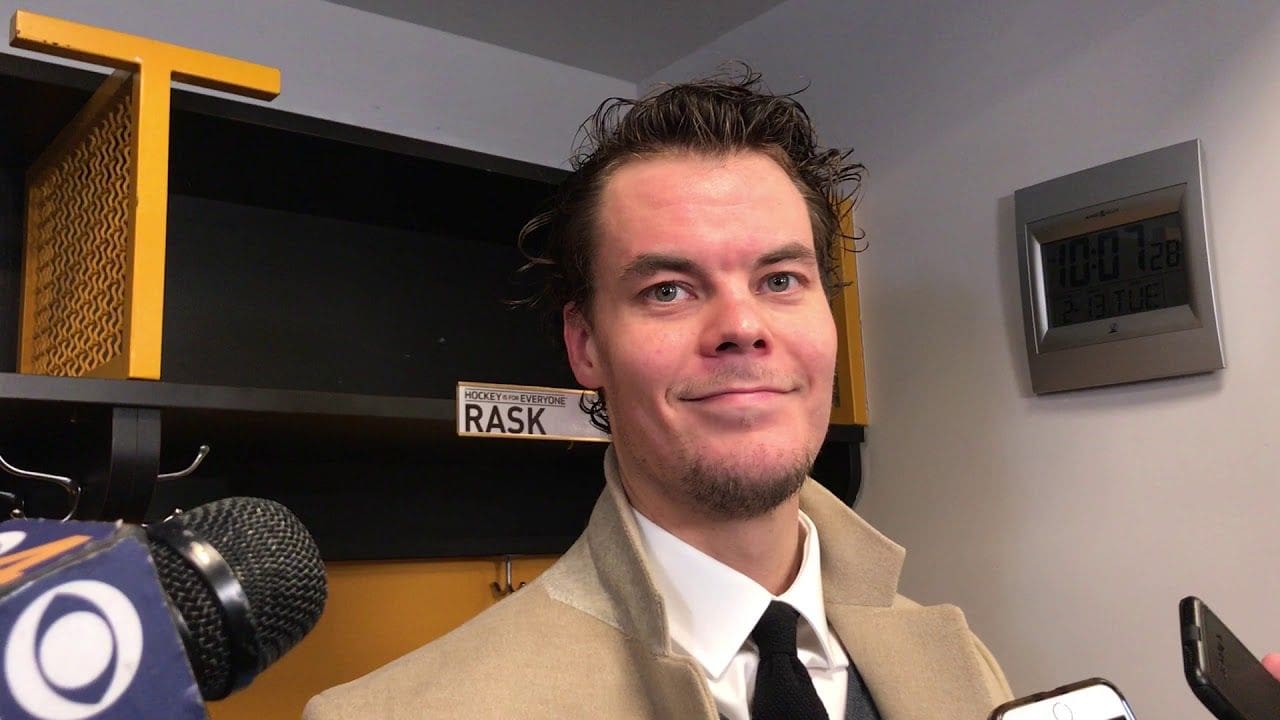 As the Boston Bruins prepare for their last stand in Game 6 vs. the New York Islanders, they are going to stick with the players that got them there.
Bruce Cassidy confirmed that Tuukka Rask will be the starter on Wednesday night at Nassau Coliseum after getting pulled following the second period in Game 5, and that Jake DeBrusk will replace the injured Curtis Lazar amongst the Boston Bruins forward group. Cassidy plainly stated that Rask is "healthy" and is going to play, plain and simple.
There was plenty of speculation that 22-year-old Jeremy Swayman might get the call in Game 6 after he relieved Rask in Game 5, but it the Bruins opted to stick with the veteran No. 1 rather than the young, inexperienced puck-stopper.
"He's ready to go. It's that simple. He's our starter," said Cassidy of Rask, who has dropped from a .941 save percentage in the first round vs. Washington to a .906 save percentage against the Isles with average performances in Game 2 and Game 5. "He's healthy and ready to go and let's hope that he's on, and that we're better in front of him than we were in Game 5″
Clearly Rask is not 100 percent healthy given the nagging injuries he's referenced that he's playing through on multiple occasions, but it's clear the Bruins have determined they are going to sink with their No. 1 guy if that's indeed what happens.
DeBrusk was benched after being a non-factor earlier in the heavy, physical second round series against the Islanders, and will rejoin the B's as the third line left winger along with Charlie Coyle and Karson Kuhlman. Nick Ritchie will man the left wing with Sean Kuraly and Chris Wagner on the fourth line with Lazar knocked out due to a lower body injury.
Taylor Hall skipped Wednesday's morning skate on Long Island, but is healthy and expected to play against the Isles in the do-or-die game. Here are the projected Boston Bruins line combos and D-pairings vs. the Islanders for Game 6 based on morning skate at Nassau Coliseum:
Marchand-Bergeron-Pastrnak
Hall-Krejci-Smith
DeBrusk-Coyle-Kuhlman
Ritchie-Kuraly-Wagner
Grzelcyk-McAvoy
Reilly-Lauzon
Tinordi-Clifton
Rask