'Nagging' Injuries For Boston Bruins Rask In These Playoffs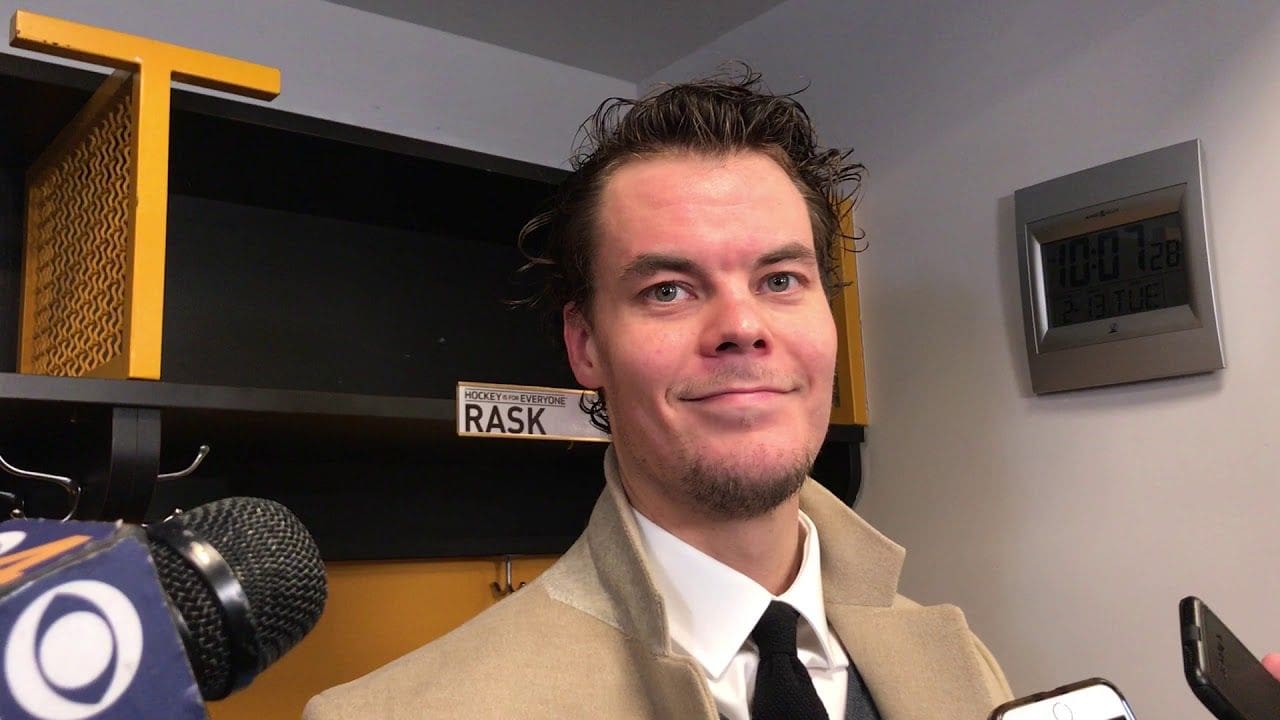 BOSTON — The concern level when it comes to the health of Boston Bruins goaltender Tuukka Rask just went up a little bit.
Rask looked uncomfortable at times during Monday night's 4-3 overtime loss to the New York Islanders while stopping 35-of-39 shots and ultimately getting beaten by a Casey Cizikas breakaway goal in overtime. It was most glaring as he allowed three goals on 11 shots in the third period and appeared to have trouble popping up quickly after making some saves. Boston Bruins head coach Bruce Cassidy admitted that Rask is battling something physicality in these playoffs, but that he expected him to be ready to go for Game 3 in New York after two days off in between playoff games.
"He's been dealing with some injuries all year, obviously good enough to play. They're nagging. It's not unique to just Tuukka for that position, but obviously it's going to be brought up," said Boston Bruins head coach Bruce Cassidy. "I'll have a better update on if there were a potential issue down the road, but right now he'll go get his treatment and be ready to go [Tuesday for practice] unless I hear differently. And right now, I don't believe there's any reason to think he won't be able to go [for Game 3].
"I thought they did a better job getting to the front of the net, crashing the top of his crease and I thought the second goal was a good example of that. They were rattling around and getting their sticks in there and that's just playoff hockey. But as for his injury, I don't think there's anything there to worry about. If there is then we'll obviously have to sort through that."
The Bruins netminder missed roughly a month with a suspected back injury in the middle of the regular season but had appeared healthy to this point while posting a .941 save percentage during the first round win over the Washington Capitals.
Still, he was vague about his health when asked by the media during the Washington series while answering with a "you'll find out" and opened up a bit more on an interview last week with "The Greg Hill Show" on WEEI.
"Game feels good. Health is OK," said Rask to WEEI's "The Greg Hill Show" last Friday. "I've been playing, so that's OK. It's not as good as I'd want it to be, but obviously I've been playing and practicing. I'm out there. That's all that matters."
Rask had his worst game of this playoffs in the OT loss to the Islanders as he let in a leaky goal to Kyle Palmieri in the second period when he couldn't hold the goal line and near post and was beaten again in overtime for the winner. Still, the 34-year-old Rask has posted a .930 save percentage during the Stanley Cup playoffs this spring and clearly outplayed Washington's carousel of goalies in the first round.
Either way it sounds like Rask may be headed for some kind of surgery post-playoffs after gritting through the nagging injuries this season, and that's an interesting situation for the veteran goalie with an expiring contract once these playoffs have concluded.