BHN Daily: Boston Bruins 'Have A Decision To Make' With Rask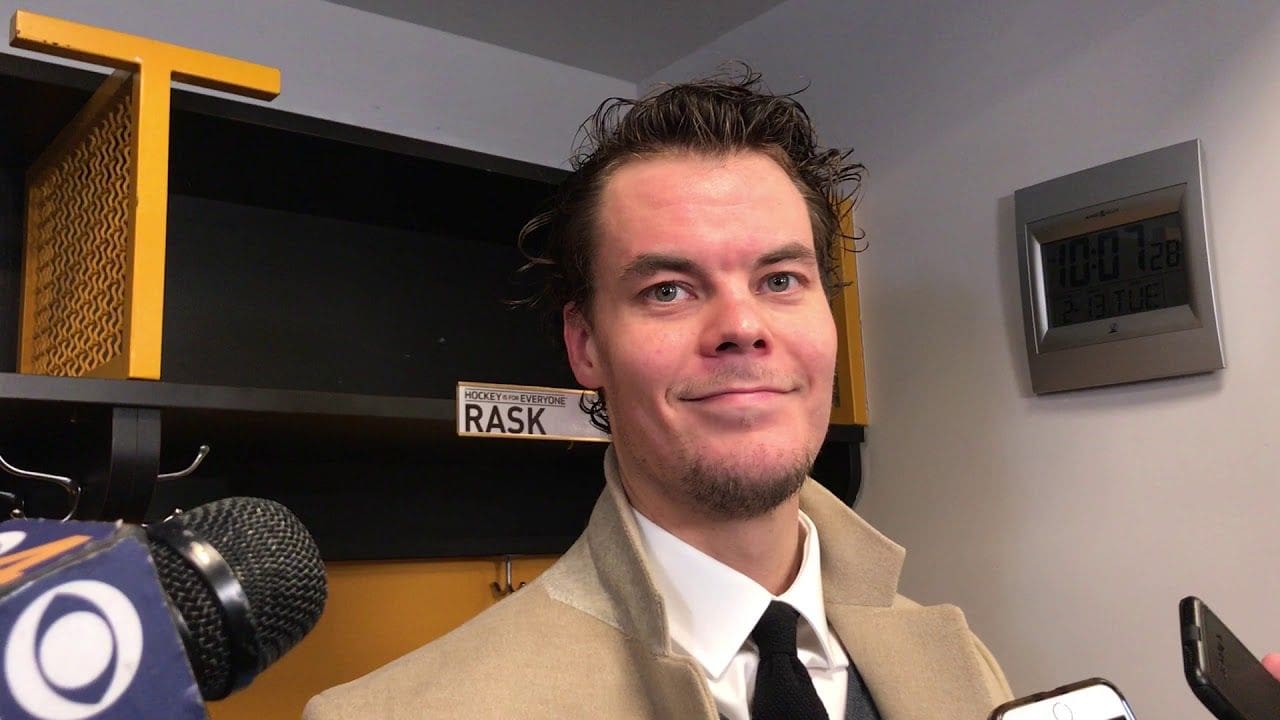 The Boston Bruins are on the cusp of a Stanley Cup playoff run that could be long and successful based on the strong way they finished up the regular season.
But they also have more than a couple significant decisions awaiting them in an offseason that could have major ramifications for the Original Six organization. And that's after an offseason just a handful of months that was highlighted by both Zdeno Chara and Torey Krug, two longtime defenseman and team leaders, leaving the team in free agency.
Certainly, David Krejci's future with the Bruins is to be decided as he's in the final year of his contract, and the future of Taylor Hall will be decided as well after impressing everybody with his strong play following the NHL trade deadline.
But perhaps the biggest decision lying ahead for the Bruins might be at the goaltending position where Tuukka Rask and Jaroslav Halak are both in the last years of their respective contracts, and 22-year-old rookie Jeremy Swayman has taken the position by storm over the last six weeks. Just a few months ago it felt like a no-brainer that both Rask and Halak would be brought back for at least one more season, but that's all changed after Swayman posted a 7-3-0 record with a .945 save percentage down the stretch.
Given Swayman's presence and the 34-year-old Rask's reticence to play anywhere else besides Boston, Bruins President Cam Neely admitted some big decisions await the immediate future of their goaltending once this postseason has concluded for better or worse.
"Don's talked to [Rask's] agent," Neely said while as a guest on the Toucher & Rich Show on 98.5 the Sports Hub on Friday morning. "We've kind of just left it alone a little bit as the season went. Tuukka has always said this is the only place he wants to play. We do have some decisions to make in the offseason and Tuukka's one of them.
"We're gonna sit down with Tuukka and see where his head is at as far as how he's feeling physically and what he may need to do this offseason and we'll take it from there. We have no problem tabling this until the offseason."
Bruins President Cam Neely // Strange Virtual Court Moments – 5/14 (Hour 3) https://t.co/wUJ0wlh4u8

— 98.5 The Sports Hub (@985TheSportsHub) May 14, 2021
One thing is for sure, however. Swayman looks ready to play at the NHL level and his presence as Rask's backup on the playoff roster would portend the youngster also sticking around at the NHL level next season and beyond. That means Halak is likely the odd man out following this season after it once seeming like a lock he'd be backing up Rask again next year.
"The way [Swayman]'s played certainly has opened our eyes," Neely said. "Maybe it's fast-forwarded [Swayman's timeline] a little bit more than we anticipated. He came in and certainly stepped up when we needed him and played extremely, extremely well for a young goaltender in the National Hockey League. The future is bright for us in the goaltending department."
One thing that could really make things interesting: If things go sideways for Rask in any way, shape or form this postseason that allows Swayman to come in and show exactly what he can do during a playoff series. But for now, it sure sounds like the Bruins are planning for a Rask/Swayman tandem for at least next season, perhaps a couple more years, before turning things over to the best homegrown goalie prospect the Boston Bruins have had in a long, long time.
Now on to the BHN Puck Links:
*Patrice Bergeron showed following Thursday's practice exactly why he's the perfect leader for this Boston Bruins team, and one of the best leaders in all of pro sports. (Boston Hockey Now)
*It looked like Pittsburgh Penguins backup goalie Casey DeSmith had to exit practice on Friday due to a medical situation. (Pittsburgh Hockey Now)
*Is Nolan Patrick looking for a path out of Philadelphia and the Flyers? Maybe, but the dude also posted a minus-30 this season, so there may not be a lot of NHL teams climbing over themselves to get him. (Philly Hockey Now)
*Great piece on FOH (Friend of Haggs) Elliotte Friedman, who has become the face and personality behind Hockey Night in Canada. I've known Elliotte a long time and they don't come any nicer or better at their job than him. (Globe and Mail)
*Did one of the Washington Capitals depth players seriously suffer an injury setback getting hit by an errant shovel on the ice at an AHL game in Hershey? (Russian Machine Never Breaks)
*Should the NHL allow the Florida Panthers to sell out the BB&T Center as would currently be allowed by Florida state law? It's an interesting conundrum that the NHL is facing entering the playoffs. (Florida Hockey Now)
*Great story about FOH Johnny Boychuk flourishing in a hybrid role with the New York Islanders organization where's he no longer a player, but not quite a coach on the staff either. He's just JB being JB, which is always fun to be around. (New York Post)
*For something completely different: Trade Joe's is dropping the mask requirements for fully vaccinated customers and is believed to be the first big supermarket chain to do so. (Chicago Sun-Times)