Projecting A Deep, Diverse Boston Bruins Playoff Lineup | BHN+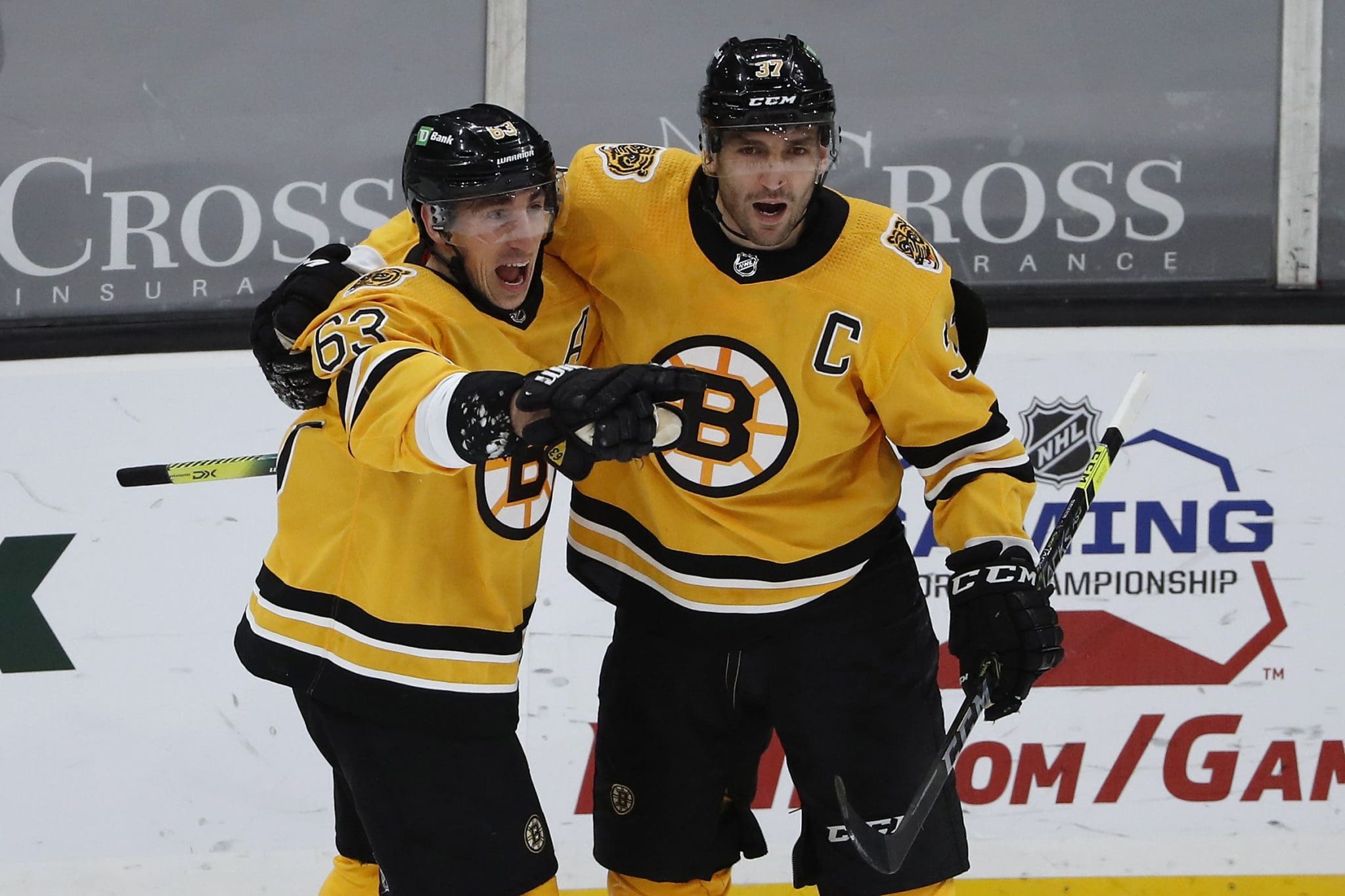 Through the trials and tribulations of the 56-game regular season and the three quality NHL players added at the NHL trade deadline, the Boston Bruins boast the kind of lineup depth they haven't had in years headed into the postseason.
As Patrice Bergeron said following Thursday night's win over the New York Rangers, the Boston Bruins essentially go about 28 players deep on their NHL roster given the depth at forward, defenseman and goaltender along with the players normally shuttled on this year's taxi squad.
"In the playoffs you never know what's going to happen, injuries or whatnot and different lineup combinations. The depth is always really important," said Bergeron. "We have that on this team. Everybody on this team is ready to play whenever they are asked or whenever their number is up on the board. We're always ready to go.
"That's what it takes to win in this league is everybody being ready and being valued and being a piece of it. I think it goes beyond the 20 guys that are dressed. I think we're close to 28 guys or so and they all can play. It's a great thing to have."
The B's still have two games remaining on the schedule, so they have their fingers crossed that good health will great them at the Stanley Cup playoff gates when they get going about a week from now. But if they do enjoy unprecedented, good health (for the Boston Bruins, anyway) during the postseason, there are going to be some difficult decisions coming down the pipeline.