Boston Bruins Focused On "Taking Care Of Business" With Clinching Bid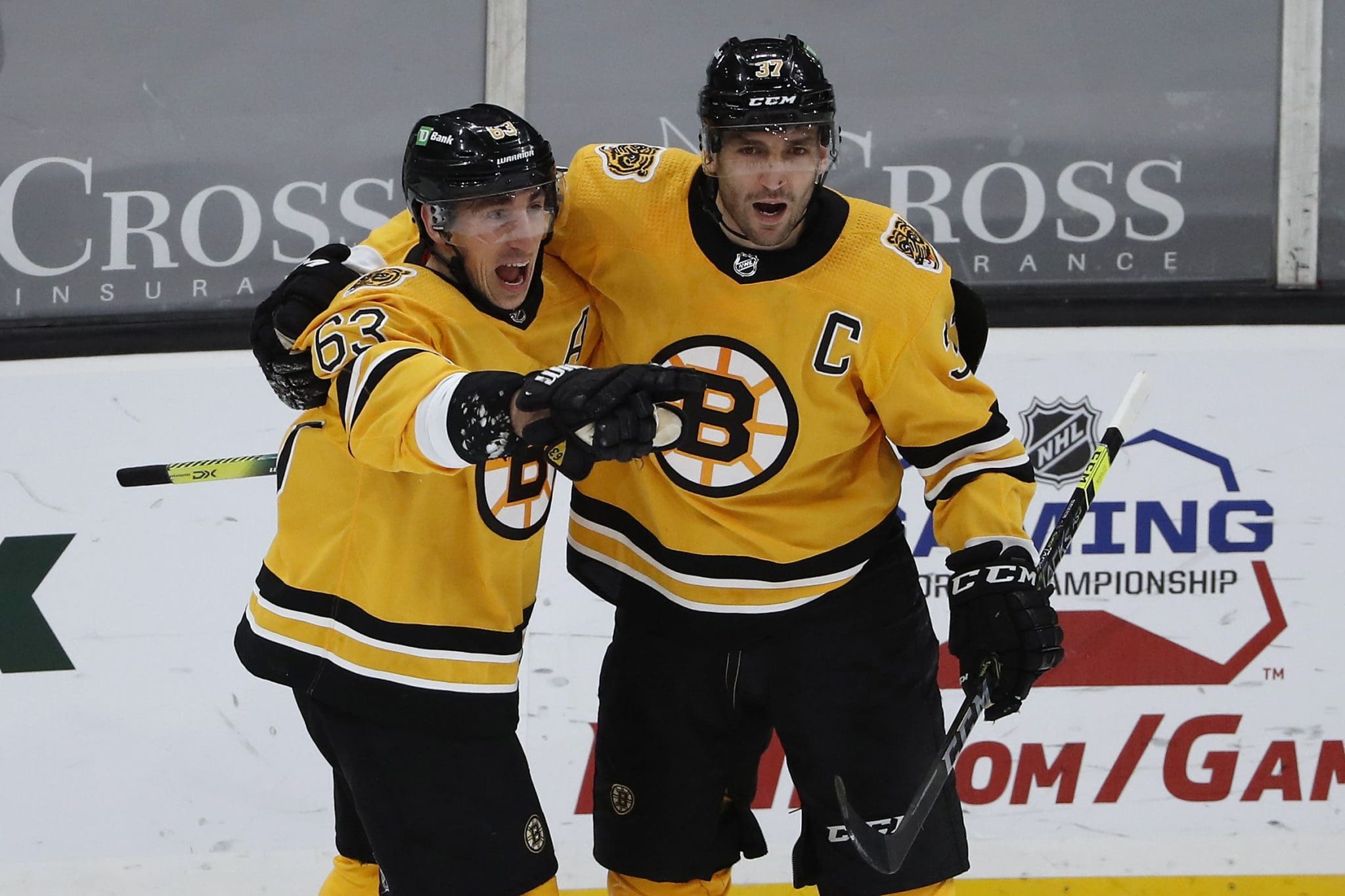 After pushing through a regular season that's seen plenty of challenges this season, the Boston Bruins are poised to clinch a playoff spot.
With an eight-point lead over the New York Rangers and two games in hand, the B's need just a single point on Tuesday night against the New Jersey Devils at the Prudential Center to punch their postseason ticket. It will be the fifth consecutive season the B's have pushed into the playoffs with Bruce Cassidy behind the bench, and another postseason where hopes are high as Boston has won nine of their last 11 games coming out of the NHL trade deadline while key players like David Krejci are getting red-hot down the stretch.
It's not just about simply clinching the playoffs, however, as the Bruins are within five points of the top spot in the East Division with games in hand against the Islanders, Capitals and Penguins teams that they're chasing. That race will play itself out over the next week of hockey, but for now the Boston Bruins simply want to "take care of business" punching their ticket before worrying about resting players, going all out for higher seeding or taking a breather after a crazy April where they played 17 regular season games.
"We want to clinch first. Hopefully, we take care of business [on Tuesday] and then we'll start worrying about [other things]. You always want to finish as high in the standings as you can," said Boston Bruins head coach Bruce Cassidy. "But I think this year more than any other year it's not going to matter as much. You've got four really good teams [in the East Division] that have been jockeying all year.
"I guess the Islanders are the one that's different with their discrepancy between the home and road records. That's something you want to keep an eye on. And Pittsburgh falls into that category a bit as well. So as two of the three teams we might be facing, you want to keep an eye on that. But for us, our record is very balanced. We feel we can win no matter where the game is going to be played."
Cassidy didn't buy into any theories about the road playoff games being any more emotionally or mentally taxing this postseason, either. Some have theorized that players will enjoy more freedom at home when it comes to some of the COVID Protocols, and there may be an inherent advantage during road-and-home situations in a playoff series.
Considering it's not going to be a bubble situation where the players are basically living as shut-ins for two months, though, that doesn't seem to be much of a consideration for a one or two-game stint on the Stanley Cup playoff road. Instead, it's the same old story where NHL teams highly value home ice advantage in a Game 7 situation most of all, even with reduced crowd capacities that will be bumping up to 25 percent at TD Garden starting next week.
"If you ask any team, they'd rather, have it for the comforts of home. Once the playoffs start it's not a bubble situation where you know you're going in there for could be two months," said Cassidy. "You're going in there to play two games, probably three or four days in and out. You're there to focus on the task at hand anyway, so I don't buy in that part of it. But the comforts of home and sleeping in your own bed matter. You want it for the Game 7.
"I think earlier on in the series teams don't really care where they're playing, but it is important for the last game. That's where it comes into play more than other times, and I don't think this year is any different in that regard."
So clearly the Bruins will be balancing rest and pushing for home ice advantage in the final handful of games during this regular season. In that sense it feels pretty normal for the Bruins readying for the final regular season stretch with the Stanley Cup playoffs just one point away from being a certainty for the Black and Gold again this year.