McGuire Calls On PHWA To Give Brad Marchand Selke Love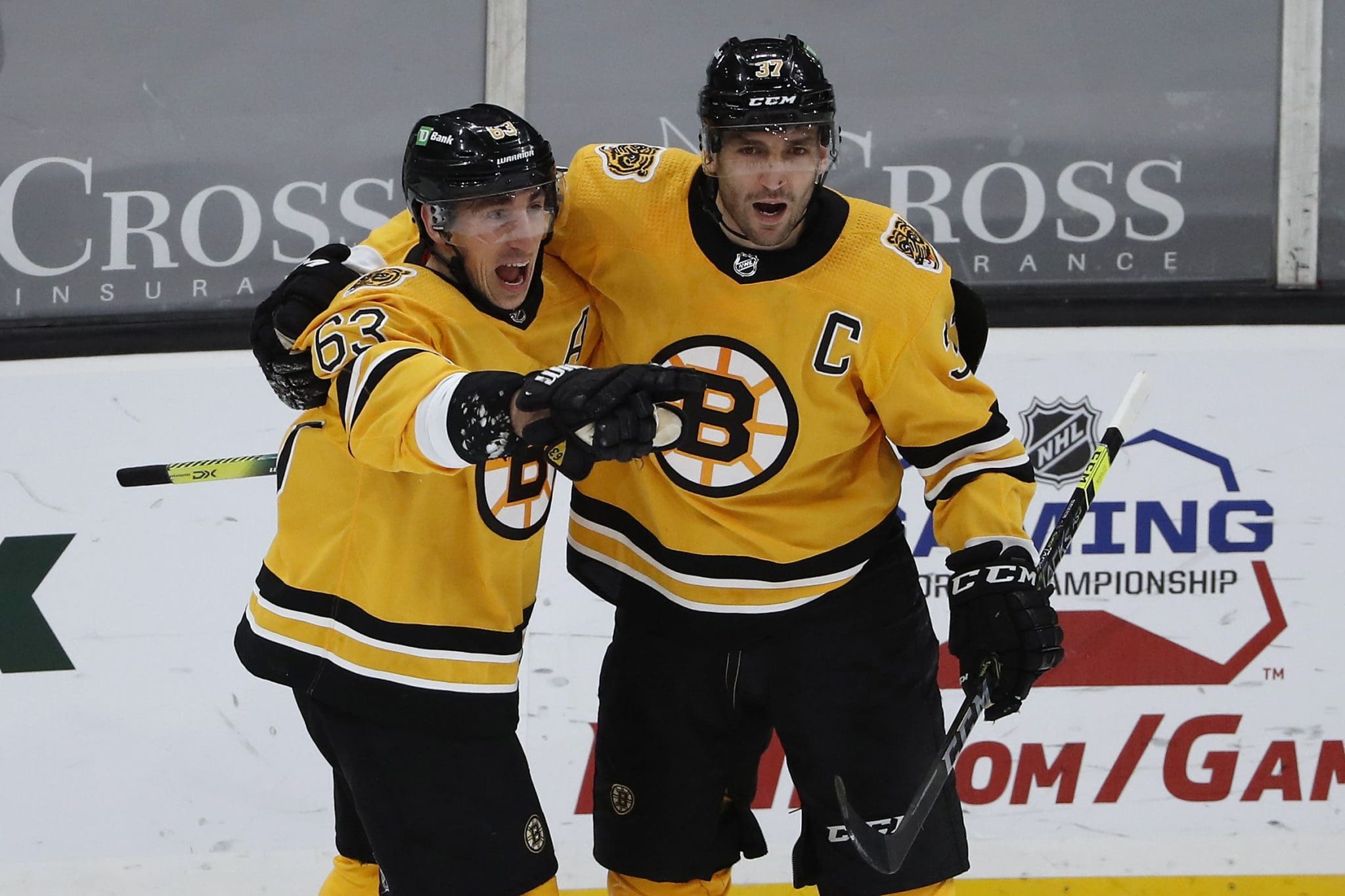 As far as NBC and TSN NHL analyst Pierre McGuire is concerned, if Boston Bruins winger Brad Marchand doesn't finish in the top 5 for the Selke Trophy as the best defensive forward in the NHL, then the Professional Hockey Writers Association needs to reevaluate who they're allowing to vote on the award.
Speaking on his daily segment that he does for 'Melnick In The Afternoon' on TSN 690 in Montreal, McGuire didn't pull any punches when pushing for Marchand to get the recognition he believes, and frankly, we do too at BHN, deserves.
"I will tell you this right now and I don't know how many voters are listening to this," McGuire said. "If Brad Marchand is not one of the top 5 vote-getters for the Selke Trophy this year, whomever doesn't have him in there, should not be able to vote on any other award. Correct me if I'm wrong, Brad Marchand is a +23 or +24. There is not a better shorthanded player in the league. He is the best shorthanded player in the league."
For the record, Brad Marchand is a +22 but McGuire's opinion was clear and really it's hard to disagree if you're actually watching the games and living in the present, not letting Marchand's checkered past cloud your judgement when forming your votes. With three shorthanded goals, Marchand trails only Columbus Blue Jackets winger Cam Atkinson who has lit the lamp four times on the penalty kill. Marchand also has three shorthanded assists. Last month Boston Bruins head coach Bruce Cassidy shared the same sentiments as McGuire and called on the voters to recognize him. 
"Why not, go ahead and put it out there. If he deserves it, he deserves it if you believe that," Cassidy said back on March 12. "He wouldn't have an issue with it, I wouldn't have an issue with it. (Patrice Bergeron) might have an issue with it. Clearly, he's done a good job. If he's in that conversation if people are talking about it then good for him. A 200-foot player like 'Bergy' and that's why they're deadly both on the power play, 5-on-5, and PK." 
Brad Marchand now leads all active players with 30 career shorthanded goals. It's highly unlikely that he will ever catch Wayne Gretzky who holds the record with 73 shorties, but he could easily catch former Boston Bruins center Dave Poulin at 35 shorthanded goals. The last winger to be awarded the Selke Award was Jere Lehtinen in 2002. 
While Marchand's defensive prowess – and offensive on the PK for that matter – has been on display again this season, he's also been a beast offensively as well. Marchand's 24 goals entering NHL action on Thursday, were tied for fourth with Washington Capitals captain, and one of the best goal scorers ever, Alexander Ovechkin. Ovechkin, along with Boston Bruins winger and Marchand's linemate David Pastrnak, is the reigning co-Rocket Richard winner. Marchand is also tied for fourth, along with Toronto Maple Leafs forwards Mitch Marner and Auston Matthews, in points with 55. Marchand also has four game-winning goals.
Brad Marchand is a much bigger longshot for the Hart Trophy, awarded to the league MVP, but Cassidy believes he at least deserves consideration.
"Listen, I think any accolades our guys get, I'm all for. …I think we're all about the crest on the front, but in the meantime if they're giving out the awards, why not our guy?" Cassidy asked rhetorically. "Hart Trophy I agree (Marchand should be in the conversation), I think there's probably other players in the league with better numbers that people will gravitate towards, but if you look at what Marchy brings to this team in terms of offensive ability, scoring, penalty kill, power-play, 4-on-4, overtime and he's got an 'A' on his sweater, he's become much more of a leader in terms of setting an example in practice, in games. I think he should be in the conversation — I don't want to rate him anywhere, I'd have to go through all the guys in the league — but certainly merits conversation about that award. Yeah, for sure."