BHN Puck Links: Is Charlie McAvoy A Top 10 American NHLer?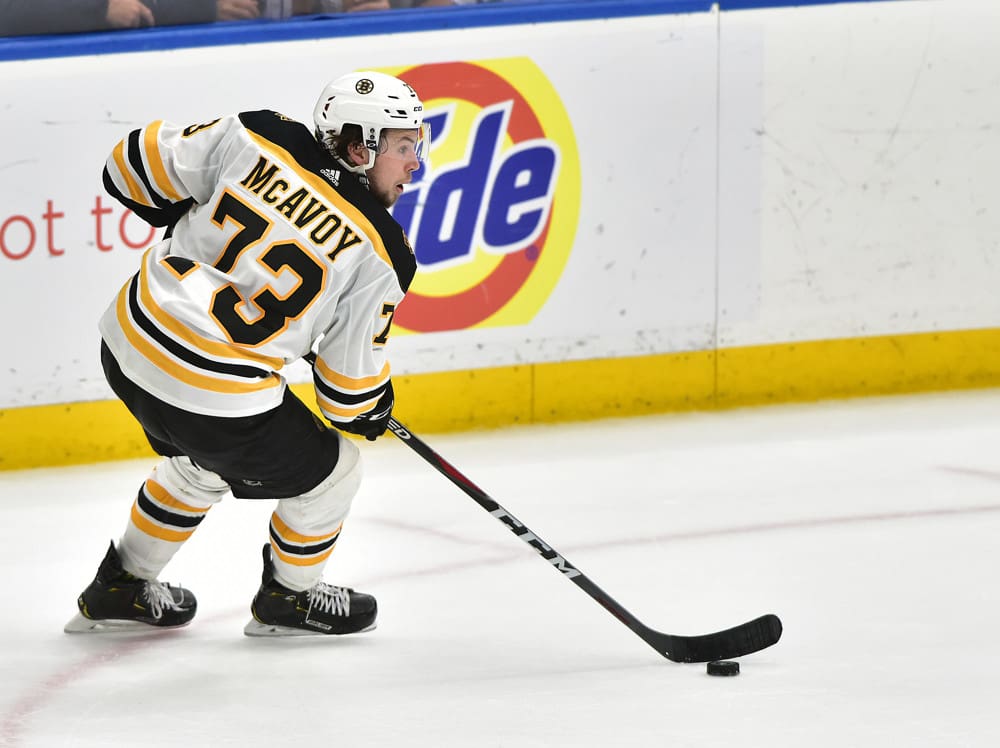 Boston Bruins defenseman Charlie McAvoy and a former Bruins defenseman Torey Krug don't even make an honorable mention in a Top 10 American NHLers ranking.
Speaking of Team USA, a Bruins prospect who played in the World Juniors last year, won't be skating in the Edmonton bubble for the Red, White, and Blue in two weeks.
Could we see some NHL franchises relocating or even folding because of the pandemic?
How would you feel about a blog by Boston Bruins owner Jeremy Jacobs?
That and more in the Boston Hockey Now Puck Links!
Please explain how Boston Bruins defenseman Charlie McAvoy and his former teammate and St. Louis Blues defenseman Torey Krug doesn't even make an honorable mention for this Top 10 American NHLers ranking. Charlie McAvoy is viewed by many NHL insiders and his peers as one of the best young defensemen in the game and Krug is one of the highest-scoring defensemen in the NHL since 2014. Whoever did this ranking needs to pay more attention because Charlie McAvoy will be a Norris Trophy candidate within the next 2-3 years! (Sportsnet)
Boston Bruins 2019 first round pick John Beecher has come down with COVID and will not play in the World Juniors later this month in Edmonton. (Boston Hockey Now)
Before he and his teammates hopefully return to Boston Bruins training camp, Bruins winger and Walpole, MA native Chris Wagner will team up with Boston pride star Sammy Davis to take the Polar Plunge for the Travis Roy Foundation (NESN)
Expectedly not every owner or team is happy with the reported realignment setup and would prefer to switch divisions but given the situation the NHL is in and with the clock ticking, they may just have to suck it up! (TSN)
Even with a vaccine coming and a new President for the United States that will acknowledge COVID and combat it, there's still a solid chance that society and as a result the NHL, don't get back to normal for another year. What does this mean for struggling NHL franchises? (National Post)  
The Kings are ready for the unexpected but the NHL should expect this team of young guns like Quinton Byfield to be much improved. (LA Times)
How would Boston Bruins fans like a blog written by Jeremy Jacobs? That's likely never going to happen but Ottawa Senators fan can read one by their owner now as Eugene Melnyk announced the launch of his blog and website (eugenemelnyk.com)
Growing up the son of a Marine and Vietnam vet, I was indoctrinated early into watching the Army-Navy game each year with my late Dad. The Marines are grateful for their air and sea transporting from the Navy and therefore cheer for them every year. So, as I say every year before what I consider one of the greatest sporting events of the year, Go Navy! Beat Army!