Bruins McAvoy Remembers NHL Debut: 'That Was My Entire Life'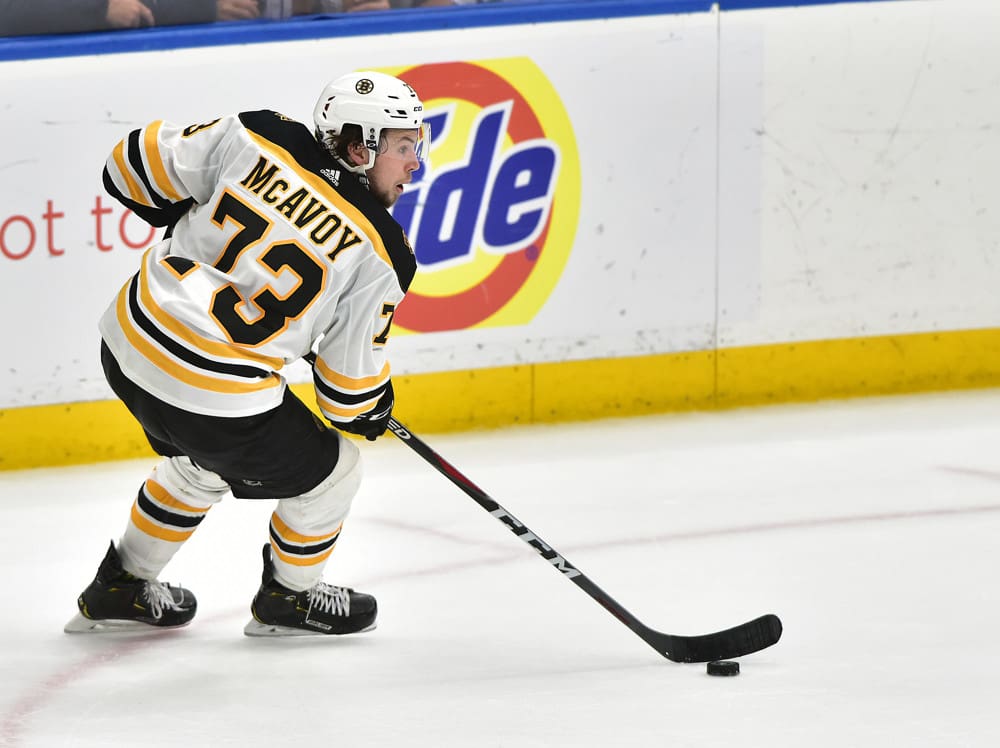 In a recent Zoom call with the media, Boston Bruins defenseman Charlie McAvoy remembered his NHL debut in Game 1 of the Bruins first round series against the Ottawa Senators in the 2017 Stanley Cup playoffs.
"That was incredible," McAvoy said on Tuesday. "It was a dream come true, because that was my first NHL game, and that was my entire life. That was all I wanted to do was play in the NHL, and that was my chance."
Shortly after McAvoy left Boston University, he found himself in arguably the toughest playoff tournament in pro sports. McAvoy, due to injuries to Brandon Carlo and Torey Krug, was forced to suit up. McAvoy was thrown right into the fire logging the second-most minutes among defensemen in that 2-1 victory in Game 1 in Ottawa. McAvoy would finish the six-game series loss with three helpers in six-game series loss.
The Long Beach, New York native has evolved into a top-pairing defenseman in his first three full seasons with the Bruins. He has five goals and 27 assists in 67 games this season and 19 goals and 73 assists in 184 career games. The 22-year-old McAvoy also now has three goals and 13 assists in 41 career playoff games. McAvoy knows he benefitted from making his NHL debut in the playoffs and will always treasure it.
"To have it in that playoff atmosphere was incredible. The nerves, the excitement. All of it," he said.
Since then McAvoy, who revealed he started playing hockey as a forward, has tried to round out his game and become a balanced NHL defenseman. This season, his offensive numbers have been down but McAvoy hasn't minded because he's been focused on the defensive side of his game. Still, he knows he has that offensive punch too.
"I think that's maybe how my offensive side came into it," McAvoy said. "I still wanted to go out and score, rush the puck, a lot of things I still like to do today. I look back at it now, and I wouldn't change anything."